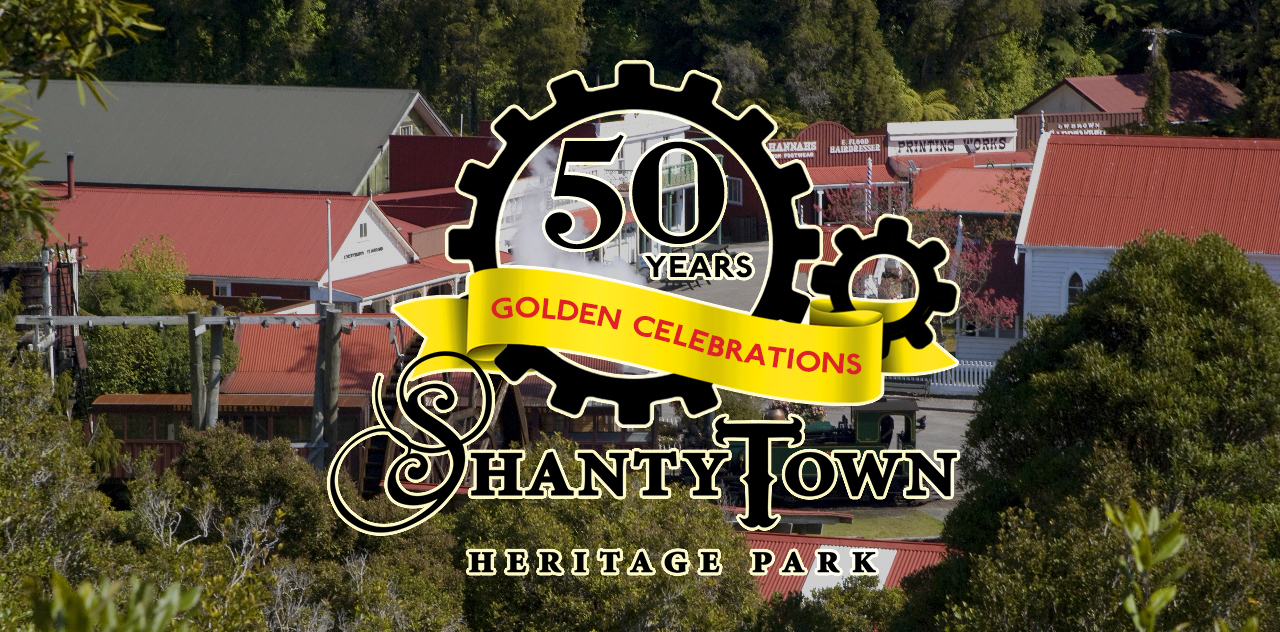 Shantytown's 50th Birthday
Golden Celebrations
It took half a century to get here.  Now come and celebrate with us! 
Join us from 10am on January 23, 2021.  
Food, Entertainment and Fun for all ages. Special entry prices for the day!
Enjoy a day of 50th Birthday Celebrations that everyone can be a part of.  The good stuff kicks off from 10am and will see you through until around four in the arvo.  It's going to be a great day out and we are leaving voice mail (telegraph) with Zeus*, to bring us all a nice fine day.
Special ONE DAY ONLY admission prices: 
$5 per individual or $20 per family.
(Family groups can consist of two adults and up to four children.  Under 5's enter FREE as usual).
---
---
Further event UPDATES:
Entertainment has been booked. Bringing with it some heritage crashes and bangs.
Best Beard Competition. Harking back to a similar event held on opening day in 1971.
Updated Souvenir Guides are being produced. Along with some classic West Coast products.
Definitely a BIRTHDAY CAKE. It has just got to be done!
We've restocked The Beehive with ice cream, milkshakes and lollies (sweets) of all varieties.
Best Dressed 19th-Century Costume Prizes. Come dressed in your rendition of a "West Coaster from the 1800s".
There were rumours of a wee nugget floating around up at the Gold Claim. It fell out of our miner's pocket into one of the panning gravels.
King Dick's Cafe has the food sorted. On form as always!
The Gem and Mineral Hall have a whole day of interesting things to be a part of. Bring along any mystery rocks and stones to have them correctly identified by the members too.

Candyfloss in multiple flavours and multiple colours will be on offer.

Devonshire Tea (Tea, Scones and Club sammies) available in the Saloon.

Heritage short films will be playing in the Princess Theatre.

And there's still MORE, MORE, MORE to get involved with…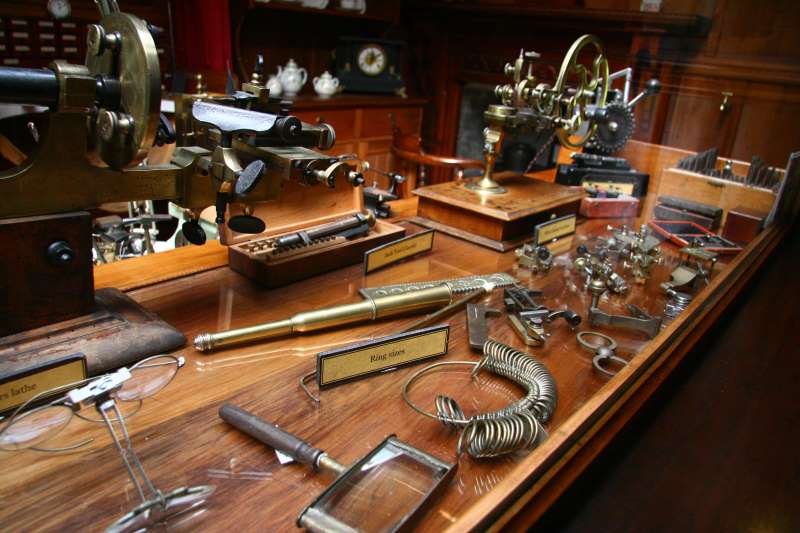 Our replica town is situated on the site of gold-rush and sawmilling history.
The idea of Shantytown arose out of a meeting in Greymouth in 1968, when a group of railway and vintage car enthusiasts discussed the possibility of forming a society for the car and preservation of such relics, and the creation of a tourist attraction.
Presenting at this meeting was the late A. L. Sutherland MBE, known to everyone as "Barney". Barney was a watchmaker and jeweller, with an interest in gold panning as a tourist attraction. He was at the time involved in the Marsden Sluicing and Gold Company, a working gold claim, situated amid the splendour of native bush at Rutherglen (near the present site of Shantytown) and already attracting many visitors. Barney's idea of re-creating an old West Coast town of the 19th century were presented to this meeting and accepted with enthusiasm. This led to the formation of the West Coast Historical and Mechanical Society.
The West Coast community rallied behind this venture and an amazing total of 10,367 work hours, over a period of eighteen months, were donated, along with goods and building supplies. Notable among these donations was the offer by the Minister of Mines, Tom Shand, to make available building materials and other equipment without charge, as the economy of the region was at a low ebb after the closure of the Dobson Mine. This donation helped to get Shantytown underway, with Shantytown officially opening on 23 January 1971.
Shantytown is almost entirely self-supporting and receives no operational funding from central or local government.
*Providing the fact we offer a non denominational church at Shantytown. Zeus is only one such rain god that we could possibly choose to use in the example.