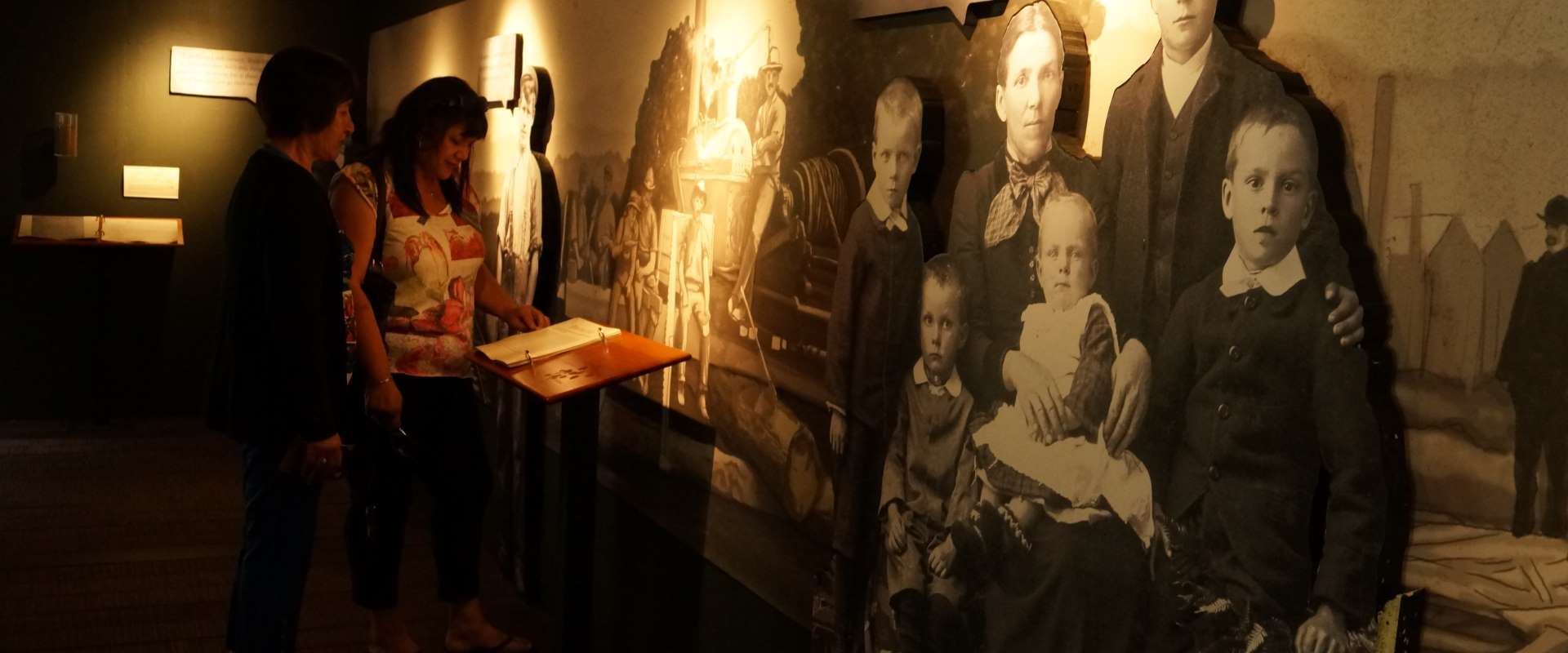 With over 10,000 objects, 2000 photographs and 1000 archives our collection is vast. Items originate from 1850 to 1940 and include an array of objects from small day-to-day household items to large mechanical items such as Steam Engines.
Although Shantytown officially opened in January 1971, the West Coast Historical Society had been collecting relics since 1968. Local families and businesses have kindly donated most of the objects and photographs giving our collection an authentic West Coast provenence . We hold some rare and significantly important items which include, bankers gold scales, early settlers furniture, West Coast photographs, Chinese relics, gold mining equipment and vintage clothing.
We still accept donations, the collection policy states that we collect items between 1850 to 1910, the Victorian era. If you would like to donate please contact the collections department.
Whilst you will find many varied objects in and around Shantytown the major part of our collection is housed in a temperature controlled environment. Due to high humidity and damp weather conditions on the West Coast, these items can only be displayed for a brief period of time and some not at all. Items that are held in storage are available for viewing by appointment only. If you require more information please contact the collections department. 2015
Our wonderful photographic collection includes work by well known local photographers, in particular James Ring in the 1880s his work is displayed in the photo shop. Most of the photographs around the township are from our collection or credited to other museums across New Zealand. Shantytown's photographs are available for purchase and can be emailed to you or sent to you on a disc for a fee of $20. Please contact our collection department for inquires.
We hold great pride in all our collection, an in-house Collection Manager cares for the objects, photographs, textiles and archives, they assess for damage, repair where possible and prevent deterioration.
Our philosophy is to conserve for our future generations to enjoy.
Shantytown currently uses PastPerfect museum software to catalogue the collection, in time we hope to provide a complete online collections database.
Care for your objects at home
Tips on caring for your photographs, textiles and vintage clothing and wooden furniture.