Our Centre offers a broad range of programmes covering all areas of the curriculum, suitable for most topic areas. If we don't have anything you are looking for we will endeavour to create a programme which suits your learning intentions.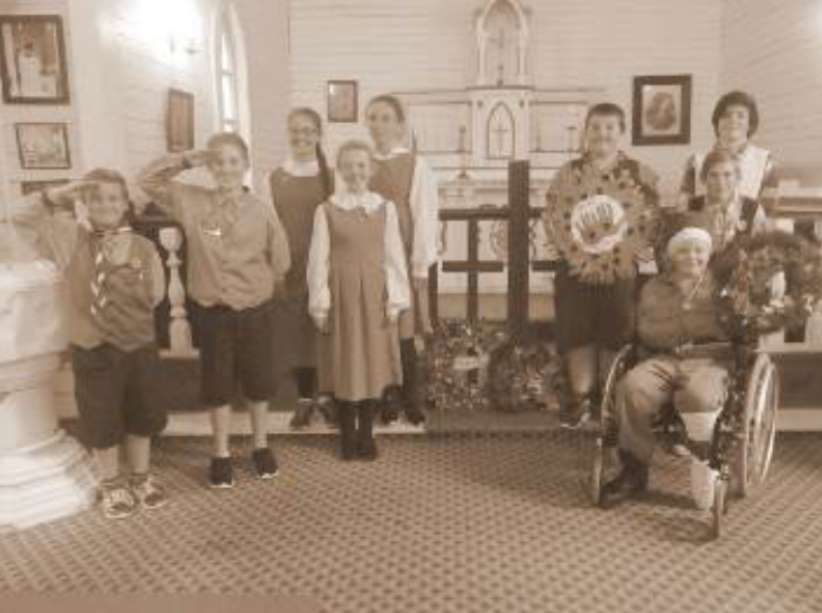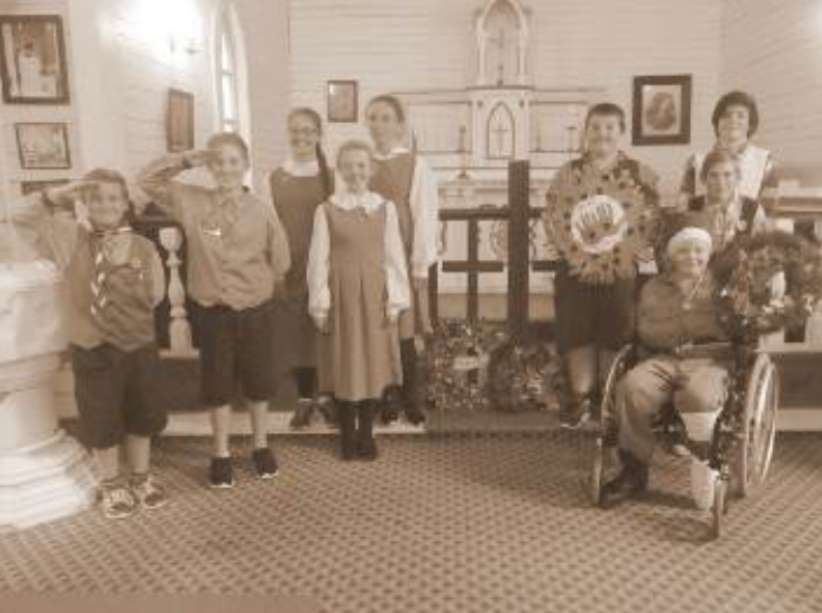 ANZAC – on the Home Front
Years 0-13
Social Science, The Arts 
Commemorate ANZAC day this year by immersing your students into the war effort on the home front during 1916. This programme is action packed full of activities children experienced in New Zealand during this period. The day concludes with a student led church service commemorating the first ANZAC service.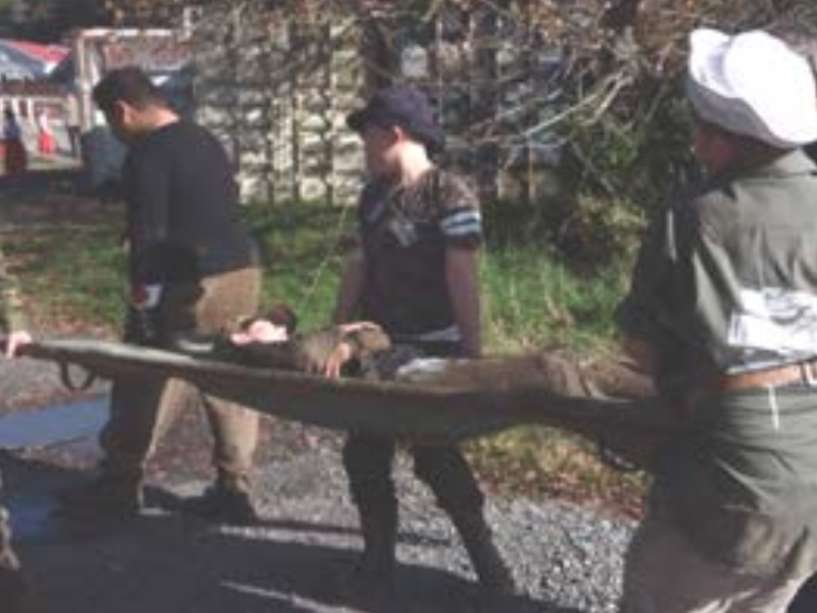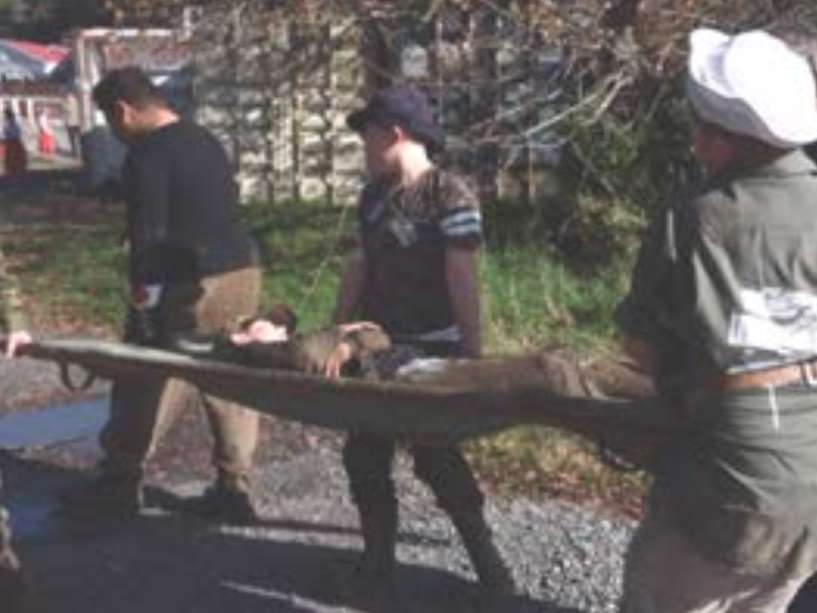 ANZAC – on the Western Front
Years 5-13
Science, Social Science, The Arts
For classes who have already experienced the Homefront, the sequel is even more interactive – as actors for the day students will become nurses, stretcher bearers and front line soldiers. Ideally suited for group's 25-35 students.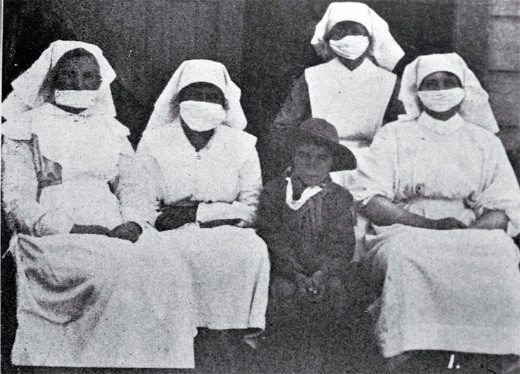 ANZAC –Spanish Flu Pandemic
Years 5-13                                                                                                                                        Science, Social Science, The Arts, Health and PE
A new programme focused on the 1918 Spanish Flu pandemic that affected so many New Zealanders at the end of WW1. This is a day of role play to show students how quickly a pandemic can spread. People of that period had no television, cell phones or computers, and communication and information was limited. The day is designed to follow on from the Home front and the Western Front programmes where the NZ soldiers who survived, returned home from the war to then face a deadly influenza.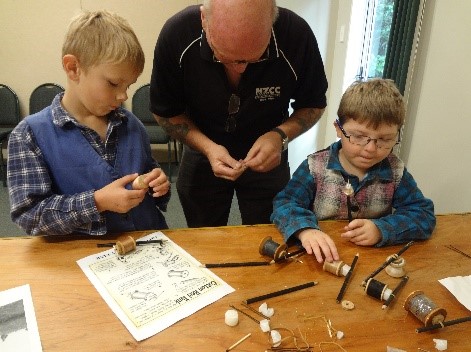 ANZAC –Toys and Games
Years 0-4                                                                                                                                           Science, Social Science, The Arts
A programme aimed at the younger students to focus on Toys and Games of the past through the eyes and hands of children during the 1914-1918 period. Students compare and classify, determining what the were made of and how they work. The afternoon programme has the students participating in 'family' pastimes and the playground and parlour games of the time. This is the pre-plastic, pre-battery era!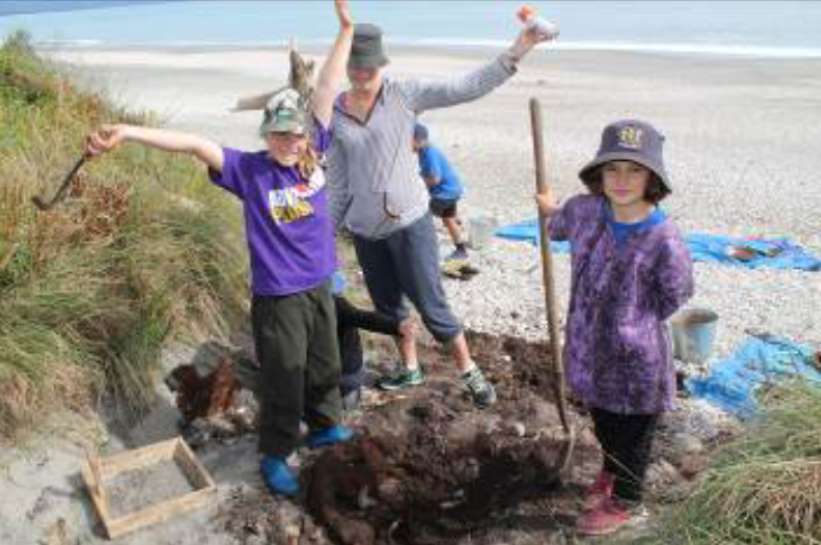 Archaeology
Years 4-13
Social Science, Science
This fantastic hands-on programme can be either a predetermined "Dig" within Shantytown's boundaries or a "Dig" at your pre-organised historic site. Are the artefacts pre human, Māori or from the early West Coast settlers?                    Older clothing and gumboots are essential for this day digging up the past.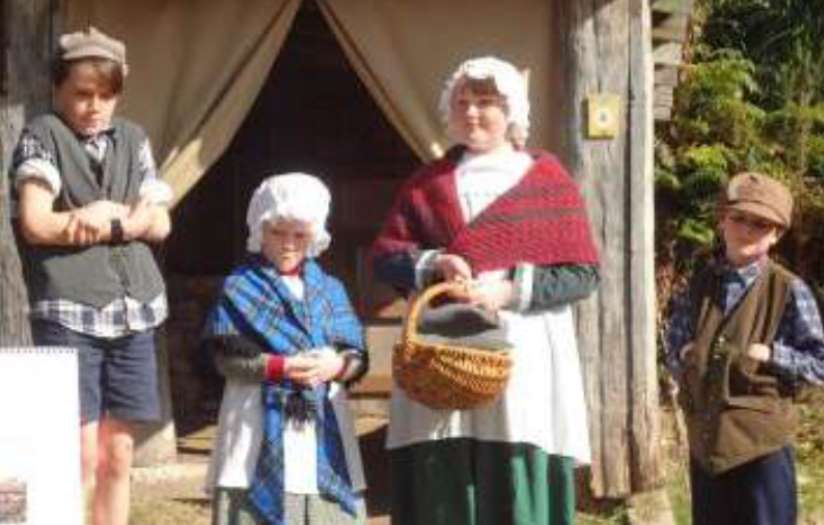 Bartering & Trading in Early NZ
Years 4-13
The Arts, Math, Social Science
A programme covering the history of bartering and trade in New Zealand from the Pre European Māori through to trading with the Early Settlers. Ideal for larger classes.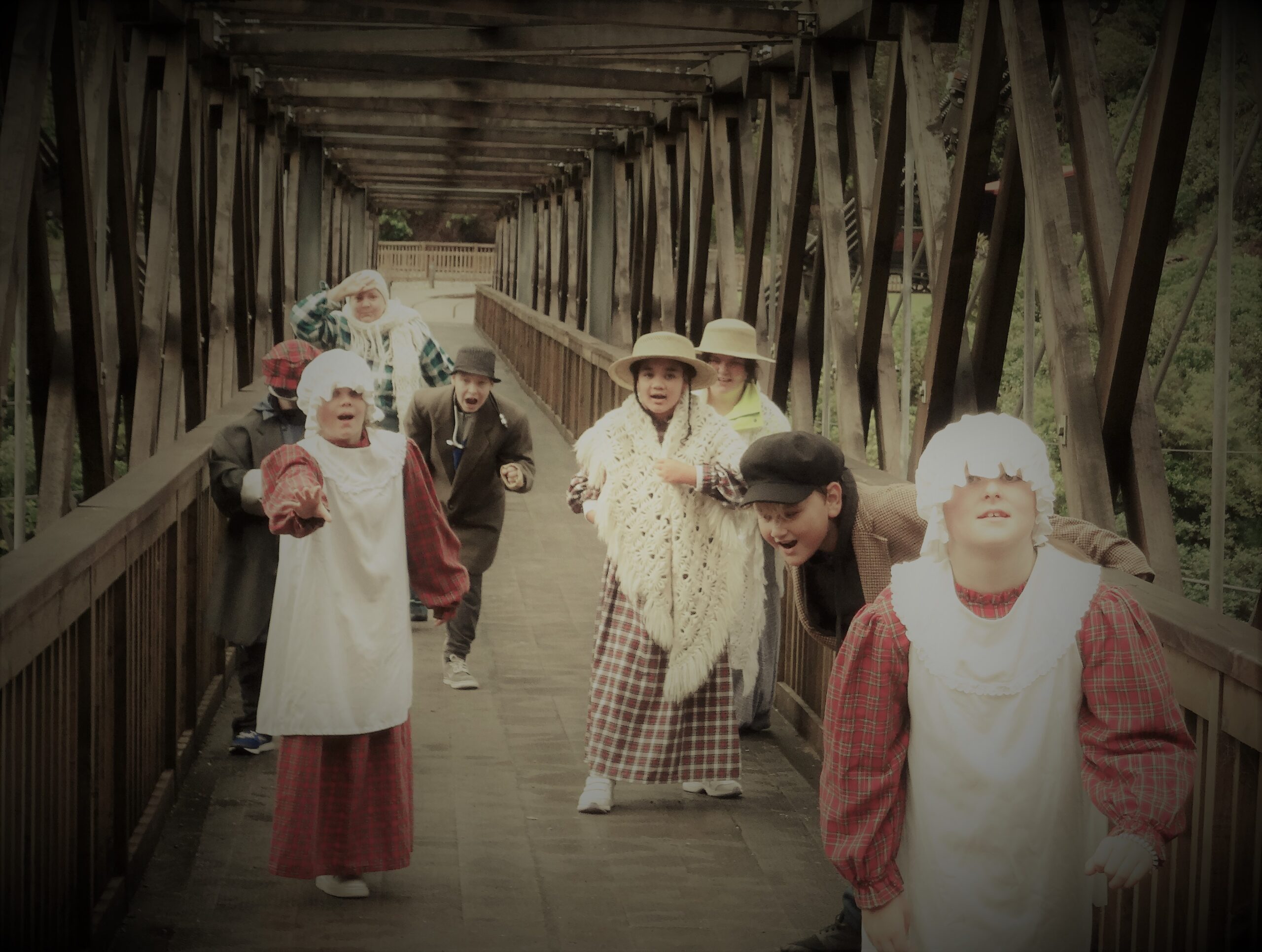 Brunner Industrial Heritage Site Visit
Years 4-13
Social Science, Science, The Arts
Consider a visit to the historical Brunner mine site, one of the earliest industrial sites in NZ. Our Educators will provide your students with hands on experiences to better understand how life was in 'Coal Gorge' back when coal was king. Define your focus from programmes such as The Resources That Were; Immigration to a Safe Colliery; People, Places and Environment, and Blood on the Coal- NZ's worst mining disaster. We can tailor the programme around your science, social studies or economic curriculum learning intentions. You won't find a better place for students to consider such topics as cause & effect or impacts on families, business, community and the environment. This programme can also include either a re-enactment or discovery time at the Stillwater Cemetery.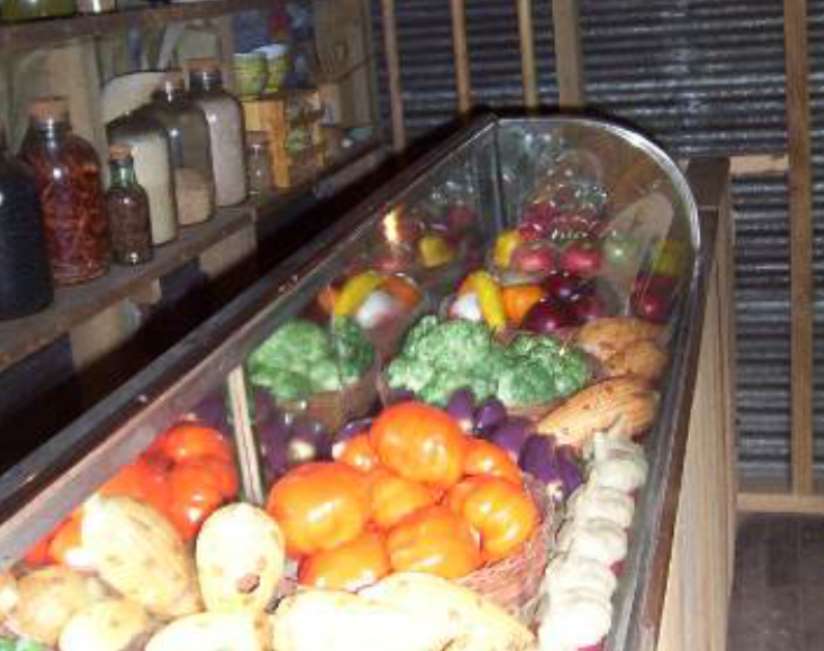 Chinese Culture & Traditions
Years 3-8
Social Science, English, The Arts, Learning Languages
With a strong history of Chinese gold miners coming to the West Coast, this programme investigates traditions and life styles that were in stark contrast to the Victorian ways. Students can experience different writing styles, gardening and a variety of activities that were common place among the Chinese of the goldfields era. Some celebrations are highlighted in this programme to explore values and perspectives; compare and understand culture and heritage.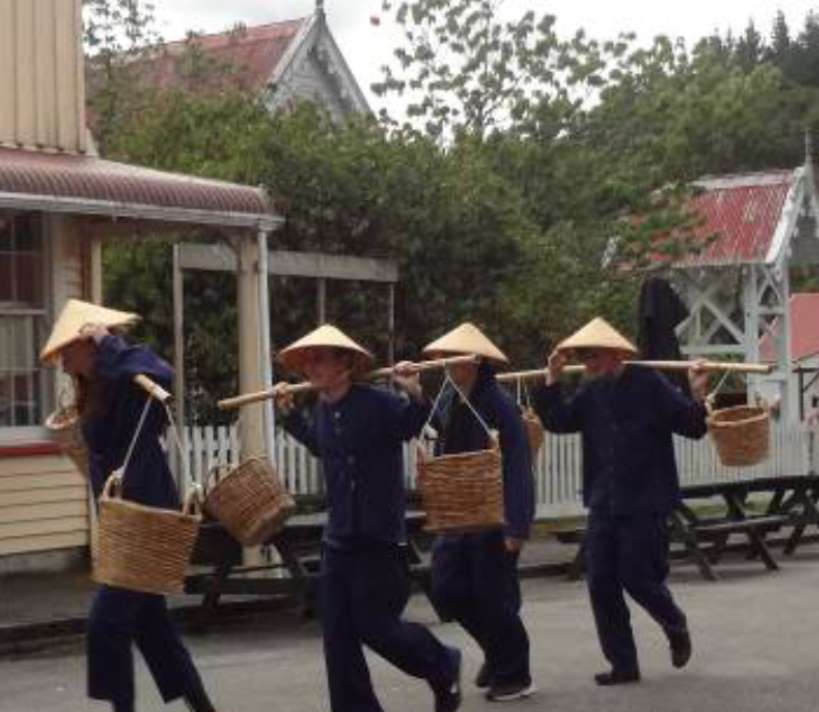 Chinese Gold Miner
Years 3-10
Social Science, English, The Arts, Math
Select from a wide range of learning experiences, including early Chinese costumes, giving your students the opportunity to 'walk in someone else's shoes'. Experiences can range from the push-pull factors of immigration, establishing a mining claim, setting up a mining camp, mining, trading, gardening, racism and the Poll Tax. An optional extra and a highlight to this programme is a traditional Chinese lunch using chopsticks.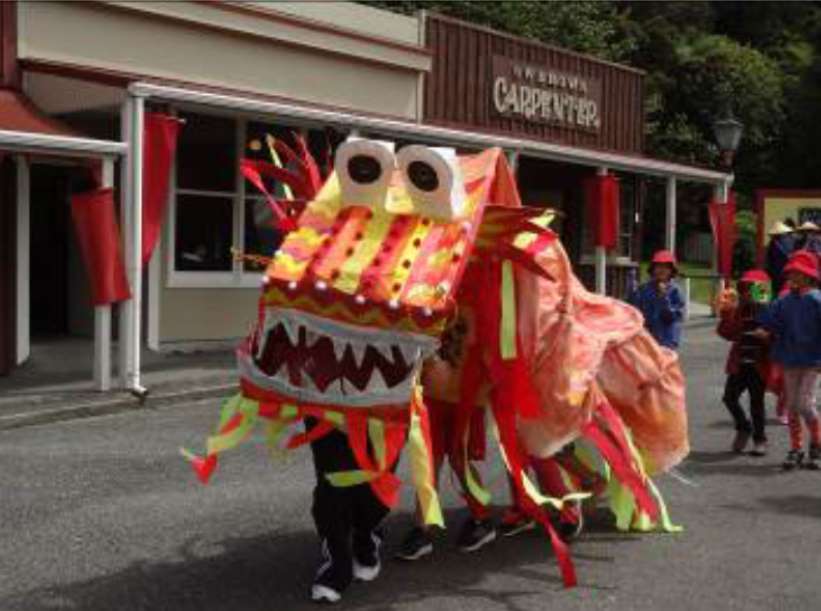 Chinese New Year
Years 0-8
Social Science, The Arts
Every year, around late January to mid February for 2 weeks, Chinese around the world celebrate their New Year. These celebrations were of significant relevance to the Chinese gold miners who came to the West Coast in the 1860s. We enjoy providing schools with an insight into the culture, traditions and beliefs that surround the Chinese New Year. Hands-on participation, original artefacts, Chinese crafts and a lion dance performance are all part of this exciting programme.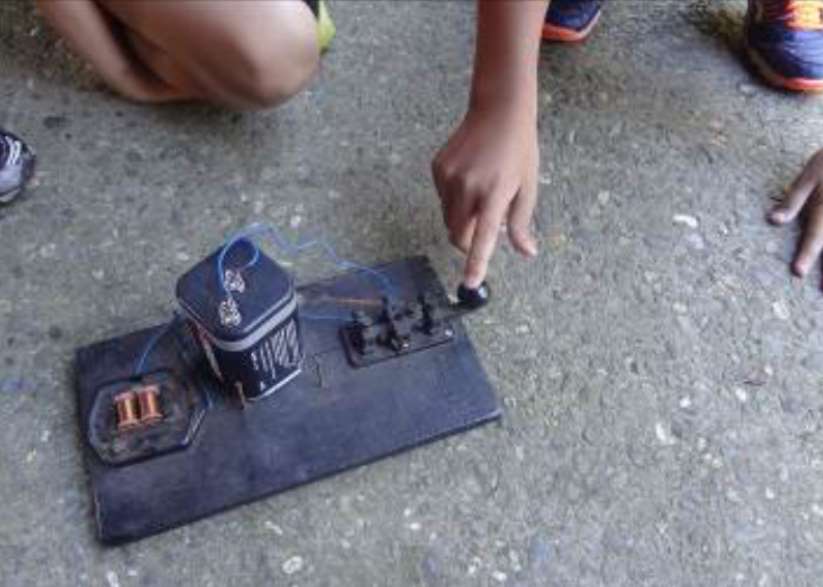 Clothes, Fabric & Fashion
Years 0-8
The Arts, Technology, Science, Social Science, 
This day begins with a slide show introduction to fashion, followed by the making of masquerade masks for the afternoon fashion show. Flax, fibers and all types of material are explored. Boys experience a barber shop shave, attaching braces, and an introduction to tying a tie. The girls learn and experiment with hair styles of the past and posture. All the students are exposed to the world of boot laces, polishing boots as well as hygiene and grooming. The fashion show concludes the programme, with each student presenting themselves on the podium and sharing an aspect of their outfit.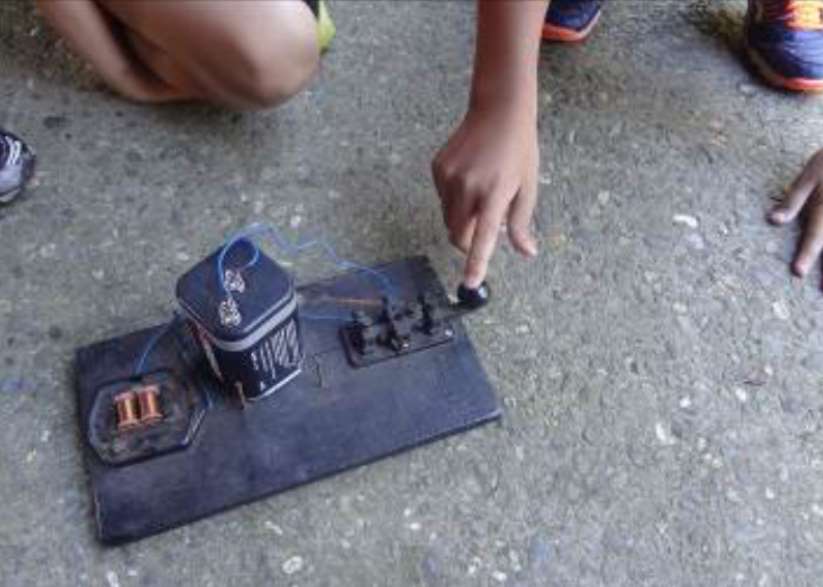 Communications
Years 0-13
English, Technology, Science, Social Science, The Arts
A hands-on programme designed to look into the various forms of communication developed over the years starting from how Māori communicated their stories before their written language was developed, and used conch shells and smoke signals, to early settler days of a town crier and telegrams, newspapers, messengers, mail service, dip pen and letter writing, signaling for help without a phone, and forms of advertising.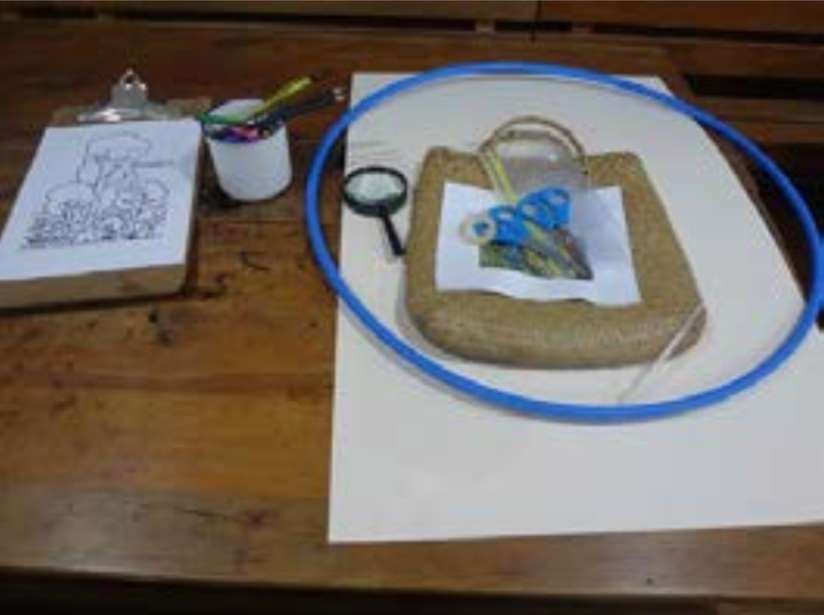 Conservation – Our Forest or Insect Treasures
Years 0-8
Social Science, English, Science Living world, Earth systems, culture and conservation
Our Forest or Te Ngahere is a versatile programme which can be tailored to meet each class's individual topic needs. These programmes can evolve into exploring habitates or general guardianship and conservation. This is a hands on and practical introduction for the students with access to the natural bush at Shantytown. Digital microscopes are used during this programme.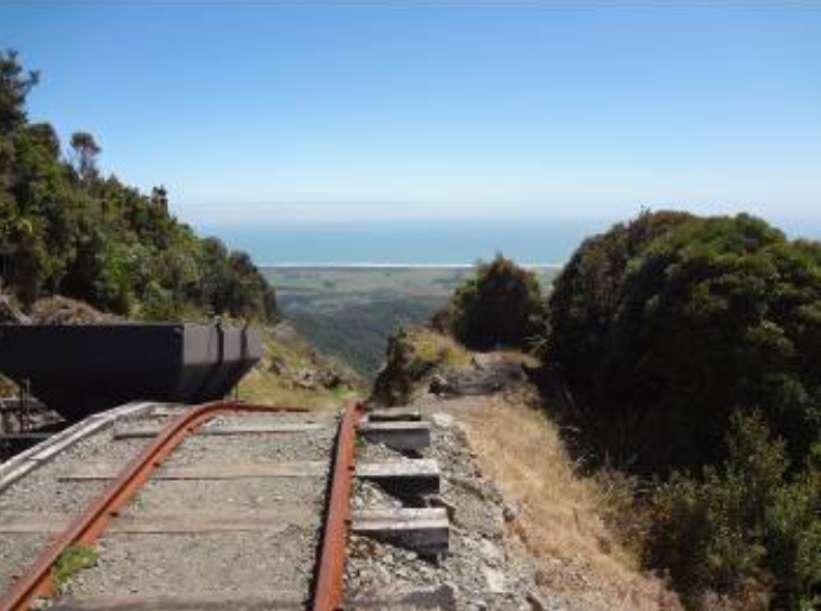 Denniston (Life on the Hill) Experience
Not to be confused with The Denniston Experience-Journey Inwards, the tourist attraction.
Years 4-13
English, Science, Social Science, Technology
In partnership with Friends of the Hill at Denniston, Marsden Valley Education Centre offers a short programme about the history and life in Denniston. At Denniston, students will hear stories and see a slideshow to identify with Denniston during its hey-day. A tour of a replica mine entrance and other activities are included in this visit. This is an excellent opportunity for Buller based schools or as part of a school camp in this area. This programme is free, however a donation made to the "Friends of the Hill" would be appreciated.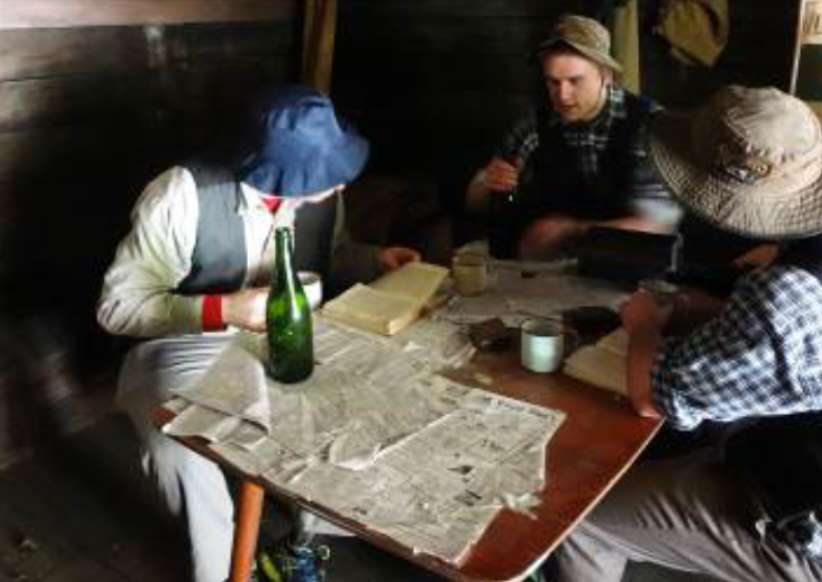 Early Settlers to the West Coast
Years 0-8 English, Science, Social Science This programme is designed to look at the main cultures of people who came to Te Tai Poutini, the West Coast, how and why. Starting with the early Maori Pounamu traders and moving on to the Chinese and European miners together with the resources they came in search of.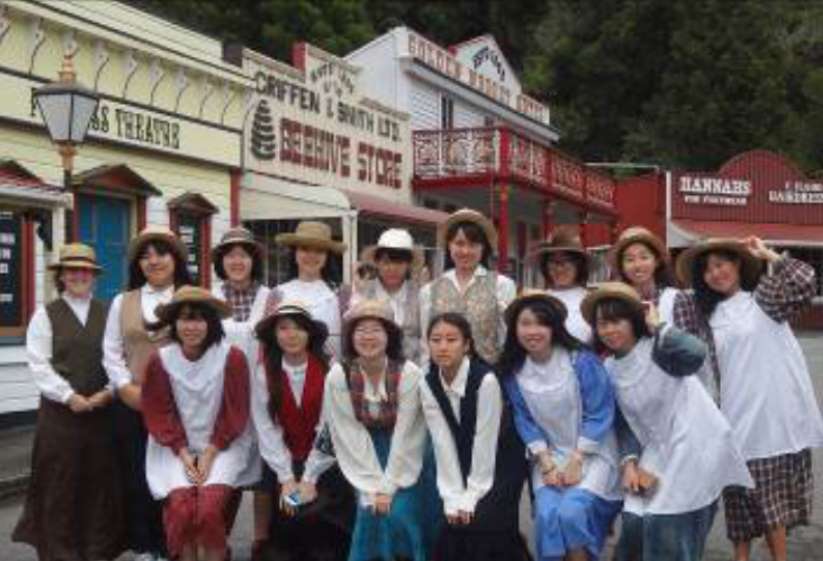 Educated Guided Tour (West Coast Goldfields)
Years 0-13 English, Social Science A short programme which involves a steam train ride, gold panning, and a guided tour through the township by one of our Educators. This programme is a great add on for ESOL groups or schools passing through with not much time to spare.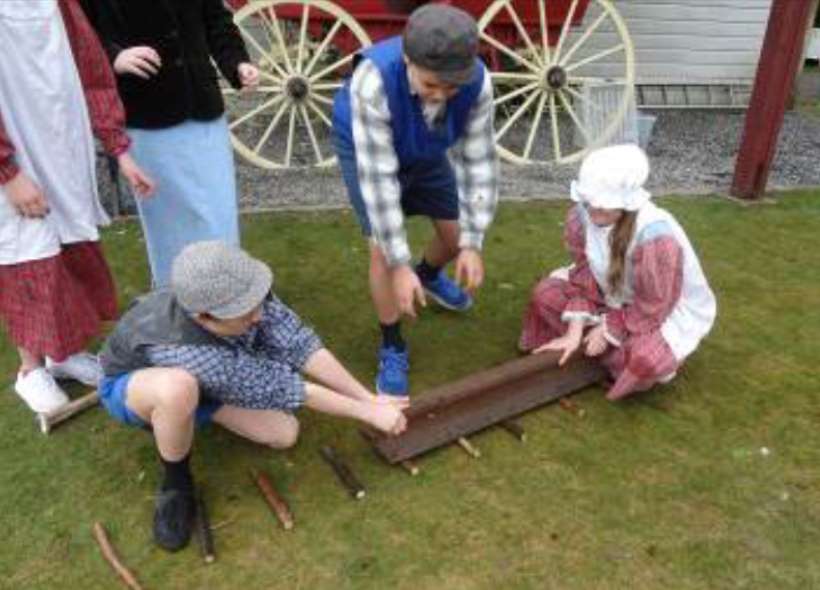 Forces & Simple Machines
Years 3-8
Science, Social Science
This day is spent experimenting with the 6 simplest machines that made every day life easier and are still in use today. Activity stations explore ramps; screws; wedges; wheels & axles; pulleys & levers.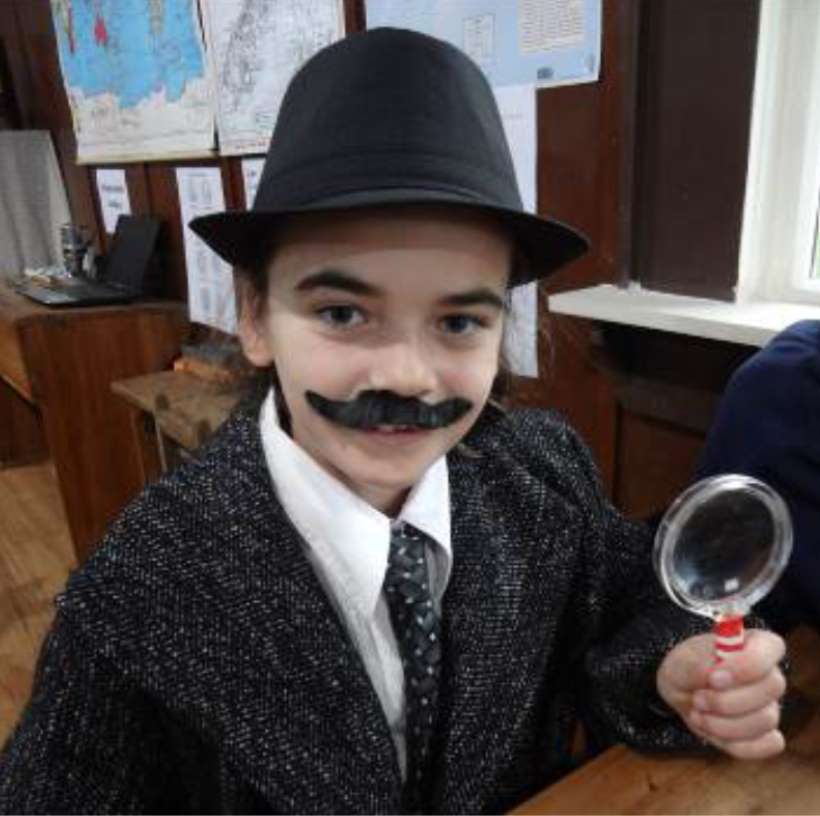 Forensic & Detective Time
Years 3-8
Science, Maths, Social Science
Participants are split into groups and Trainee Detectives use problem solving skills to solve the case of the "Disappearing things". In this real life context, students practice their time keeping skills, establish timelines, search for clues, map read, measure, identify patterns, count and calculate. A popular Maths week programme.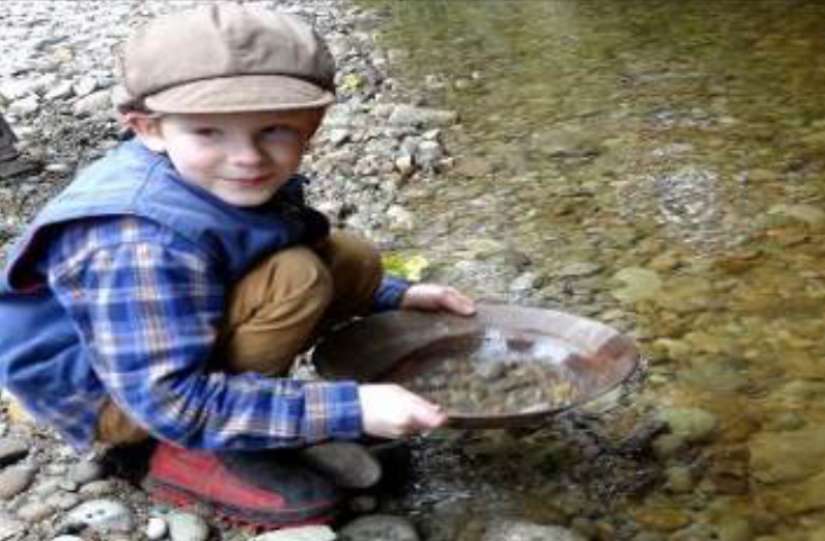 Gold Miner for a Day
Years 4-13 Social Science, Arts & Drama Key competencies, life in the past, impact of major events in history, cause and effect. This is our most popular programme! Students experience firsthand, life on the goldfields during the 1860's. This is a day packed with team work, physical endurance and problem solving. As with all our programmes, we are happy to tailor the day to your specific learning objectives.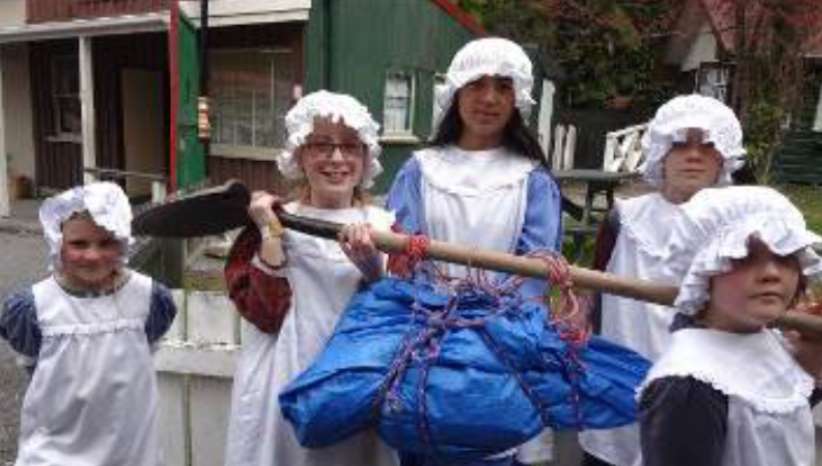 Goldfield Challenges
Years 1-13
Social Science, Technology, English
A wide variety of challenges for junior or senior students. Most activities are based on life in the past however, any topic area can be covered. This is a competitive team work programme which was developed for year 9-10 students but will enhance any year group. This programme covers all 5 Key Competencies. Using a round robin style challenge, students will work in groups to complete motivating, creative and hands on tasks where a score is awarded for various key points reached along the way. This programme can be used as a fun and educational way for the class teacher to observe the classroom personalities in a different environment.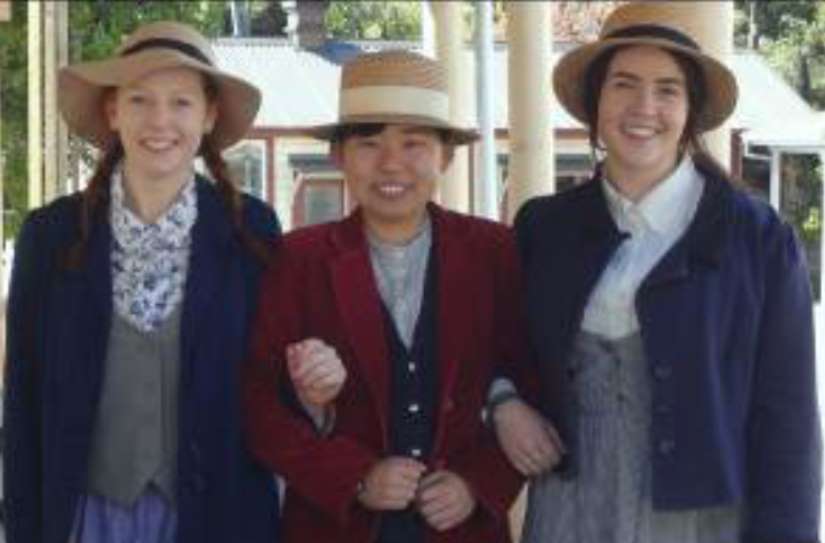 Immigration
Years 3-10
Social Science, Arts & Drama
Students take a "journey" on a ship heading to New Zealand in the 1860's . Travelling in steerage conditions on a 3 month long trip to find a better life away from the impact the industrial revolution has had in England. This programme takes students back in time to an era where the hopes and dreams of Immigrants coming to New Zealand are experienced through role play and drama. Older students experience the dilemma of the Push-Pull factors to stay or to emigrate.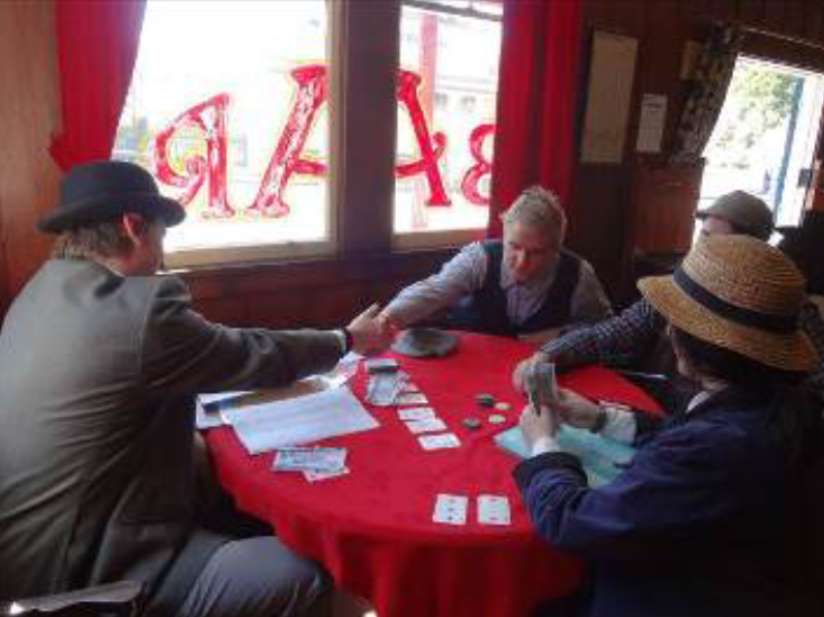 It's a Deal! – Economics on the Goldfields
Years 4-13
Social Sciences, English, Maths, Arts & Drama
This is a fantastic hands-on programme to enhance any economics, accounting or maths class.Based on the economics of the Goldfields, students will develop a solid understanding of scarcity, competition, opportunity, supply and demand, profit and loss, bartering and profit margins with the addition of percentages, throughout this competitive programme. A great chance for the budding entrepreneurs of your classroom! The day can include Chinese market gardeners, merchants, gold dealers and other such businesses of the time. As with all our programmes, we will tailor make the day to suit the year level of your students and your Achievement Objectives.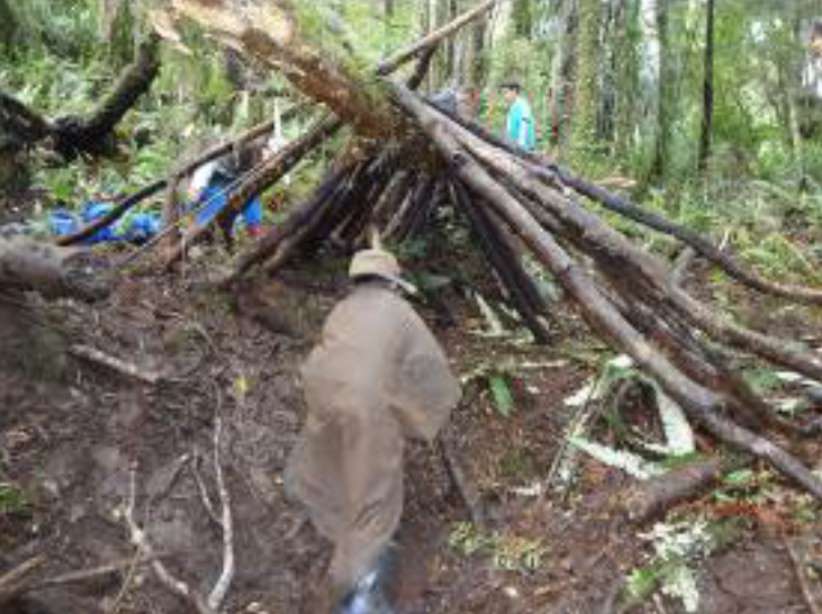 Kehu, Maori Guide
Years 1-8
Social Science, Science
A full-on day learning the story and some basic skills we associate with Kehu, Thomas Brunner's Maori Guide. Kehu has been an unsung hero of the exploration of the West Coast for too long. Immerse yourstudents in a day of bush craft, from building temporary shelters and making flax cordage through to gaining an insight and appreciation ofthe fine attributes of Kehu, Superman of the Bush. Casual clothes and gumboots are a must for this programme!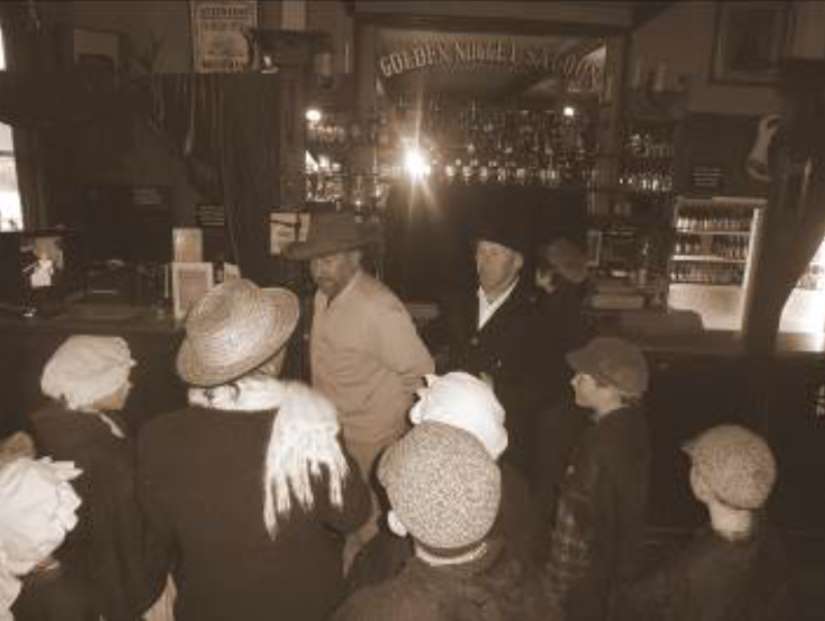 Law & Order
Years 3-13
Social Science, Arts & Drama, English
Crime and punishment from the past! Authentic case studies can beexplored and a courtroom session staged. We use the element of surprise with a mock train robbery on our steam train ride.This programme not only explores social history but also provides a great stimulus for writing and verbal presentation.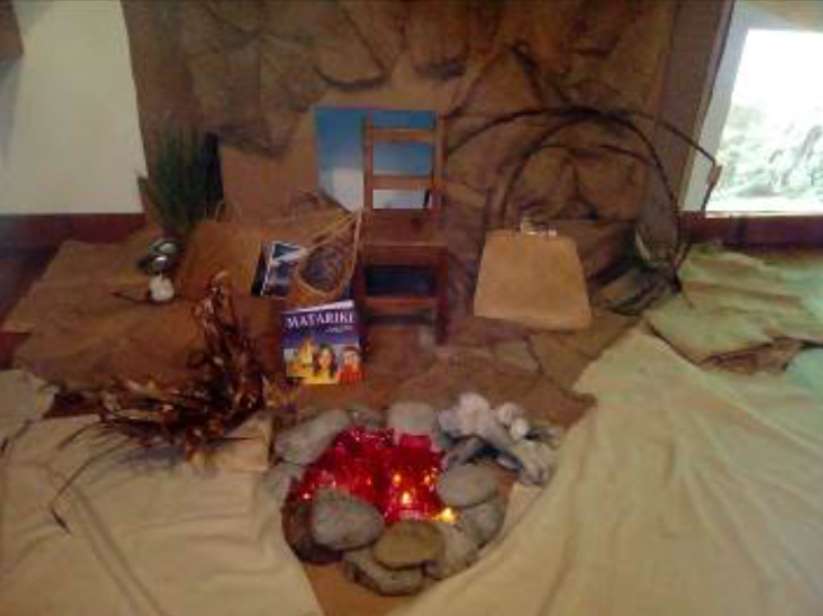 Matariki – The Maori New Year
Years 1-13
Arts & Drama, Social Sciences, Science
Matariki is the Māori name for the cluster of stars also known as the Pleiades. It rises in mid-winter. Activities can include crafts and kite making, Harakeke weaving, native planting, legends, drama and appreciation of Te Ngahere.A programme designed to celebrate the traditions and customs surrounding Matariki.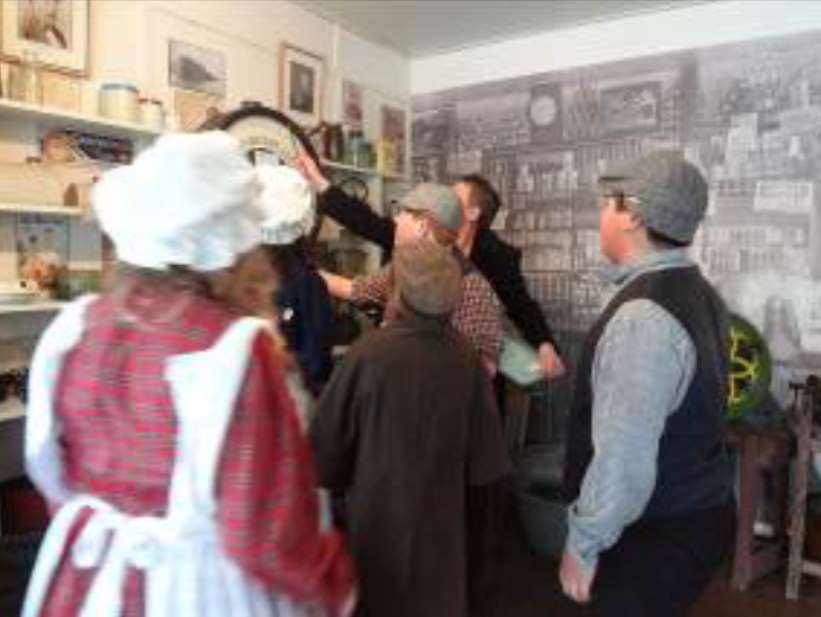 Maths Everywhere!
Years 1-8 Maths Numbers, shapes, geometry, problem solving, patterns and much more for this day! A great way to let your students experience practical maths with a series of challenges in a real life context.Remember us during maths week!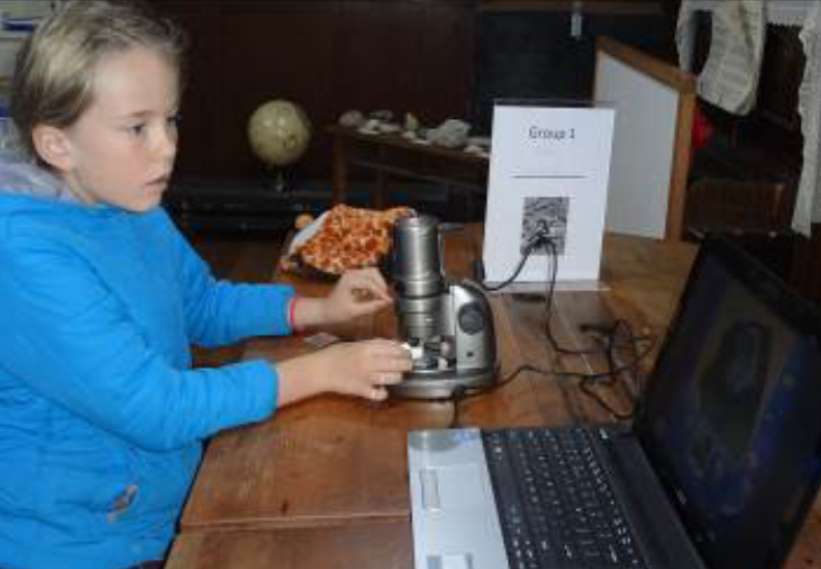 Palaeontology
Years 5-8
Science, Social Science
Palaeontology is the study of life, a combination of Geology (study of rocks) and Biology (study of life). Because Palaeontologists are interested in finding out about all life on Earth, they study all kinds of fossils, not just dinosaur bones.This programme of discovery and experiments is offered based on the availability of the West Coast Gem & Mineral Club to support us on the day.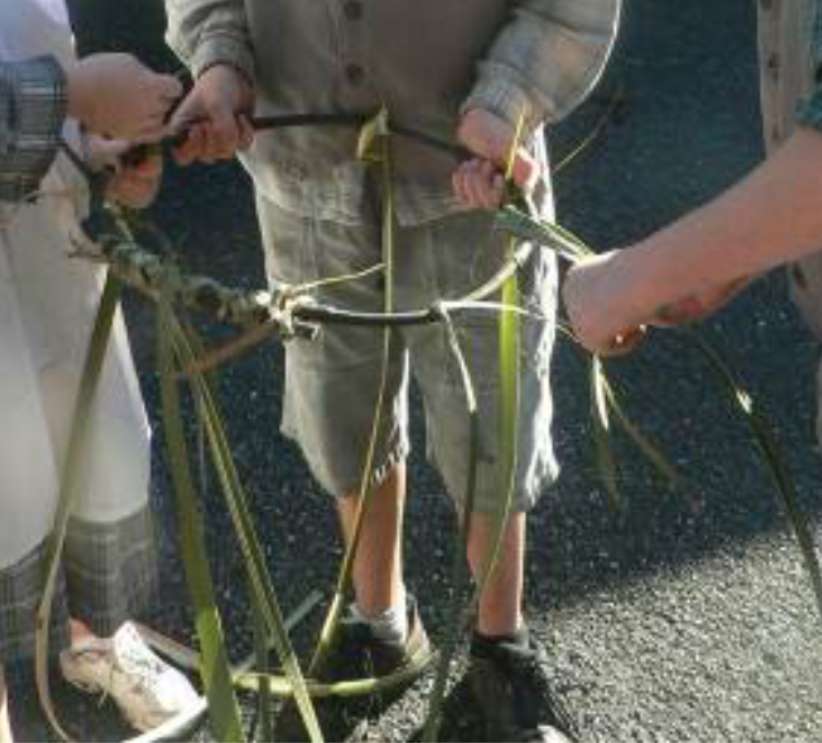 Pounamu Trails
Year 3-8
Social Science, Technology, Science
A hands-on and practical look at the importance of our local history when it comes to pounamu and Maori traditions, myths and legends. Conservation of the Ngahere (forest) is applied through shelter building activities where students are reminded of Rata and his waka. Making simple carvings and learning how to make flax cordagecomplete another busyday. Maori customs and traditions, conservation, respect for the environment and living on the land are all featured.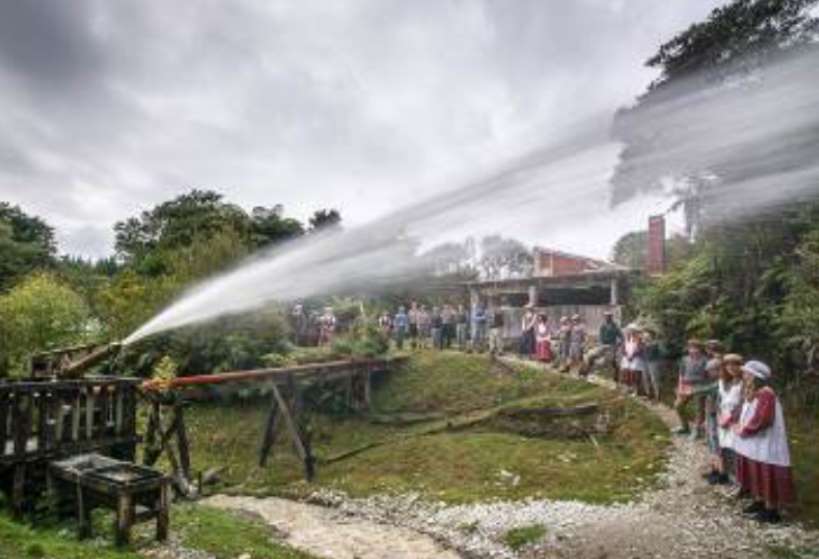 Power
Years 3-8 Social Science, Science, English, Technology Programmes can be tailor made to focus on the power of man, horse, wheel, water and steam.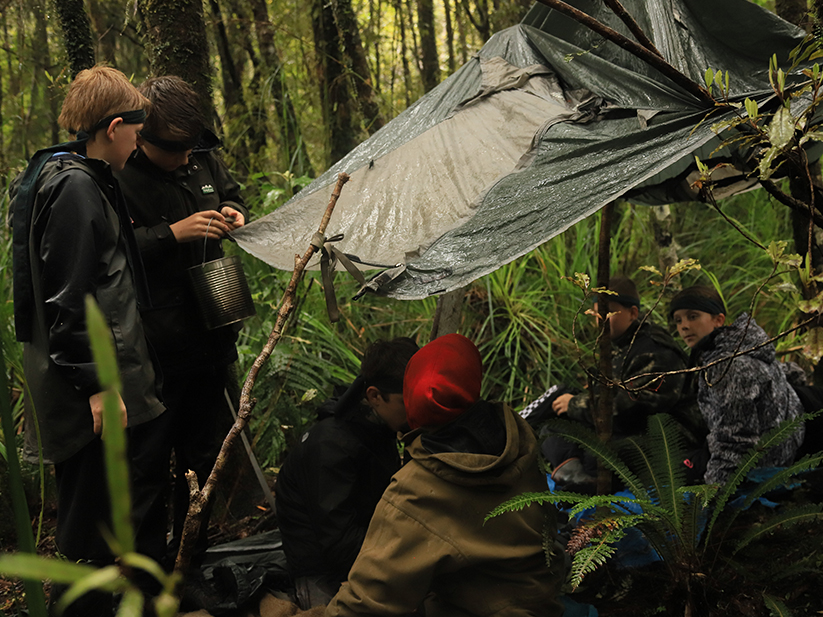 Refugees
Years 6-13 
Social Science, English and Drama
An opportunity for students to encounter the plight of refugees, comprehend turmoil and life threatening issues to gain understanding and empathy. During the course, students in 'family' groups will face tough decision making situations, confront adversaries, evade rebels, build shelters, interpret maps and eventually cross the border into 'Shantyonia'.  This is more than a 'hands on' programme, it's full immersion!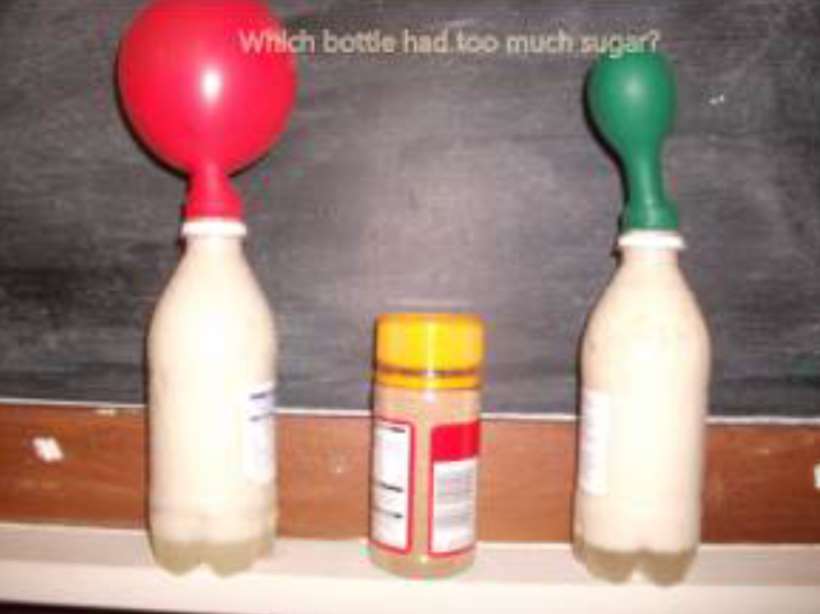 Science is Fun!
Years 1-8
Science, Technology
This programme has an extensive range of activities and can cover the many aspects of science. Tell us your focus and we will make up the experiments and activities. This is a great opportunity to bring your class out during Science Week.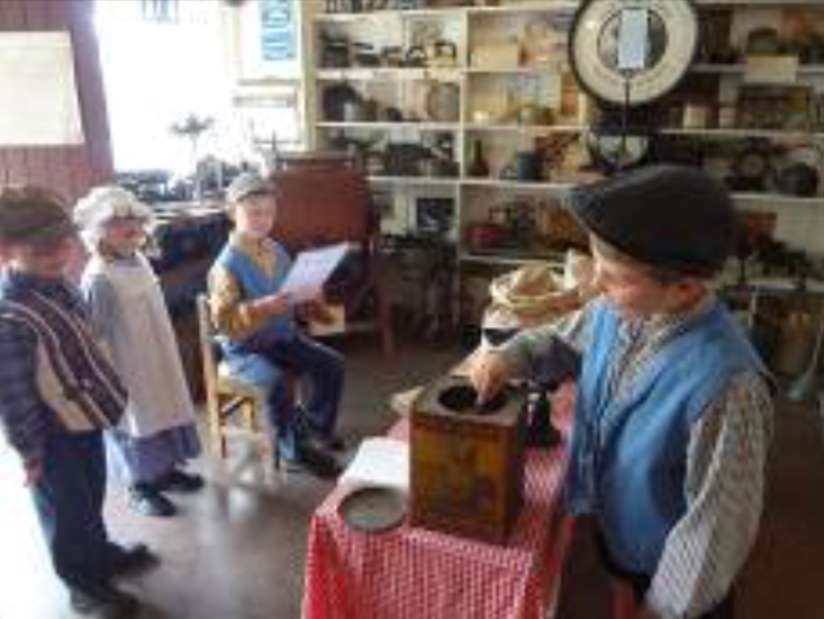 Shopping from a Bygone Era
Years 1-3
Social Science, Arts & Drama, Technology, English, Science
Small groups of students are given a shopping list and have to work out where to buy each item. The types of shops and what was stocked, weighing, measuring, packaging, manners and courtesy are all involved. Damper bread and butter making can be included in this programme.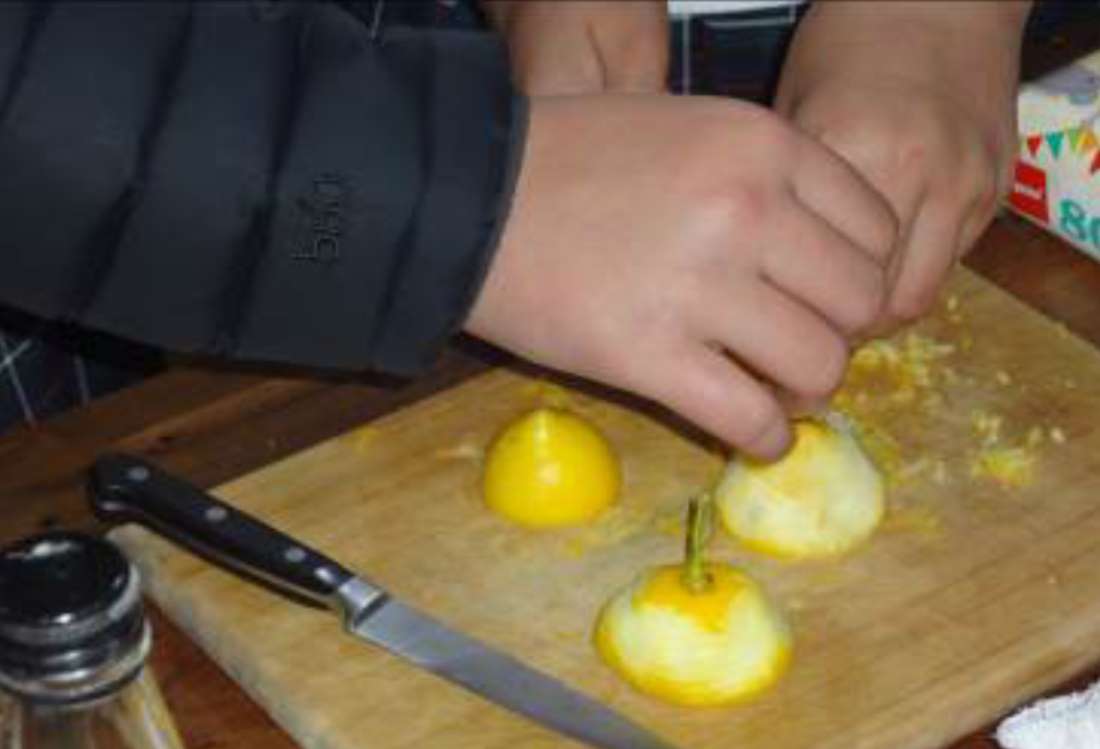 Sustainability through Necessity
Years 1-13
Science, Social Science and Health
"Sustainability is a critical issue for New Zealand –environmentally, economically, culturally, politically, and socially. We need to learn how to live smarter to reduce our impact on the environment for future generations." Students on this programme experience walking in the shoes of Victorian children, where proverbs taught conduct and frugality. 'Waste not, want not' and 'A stitch in time saves nine' will take on a new meaning after a series of challenges to REPAIR, RE-USE, and RE-PURPOSE.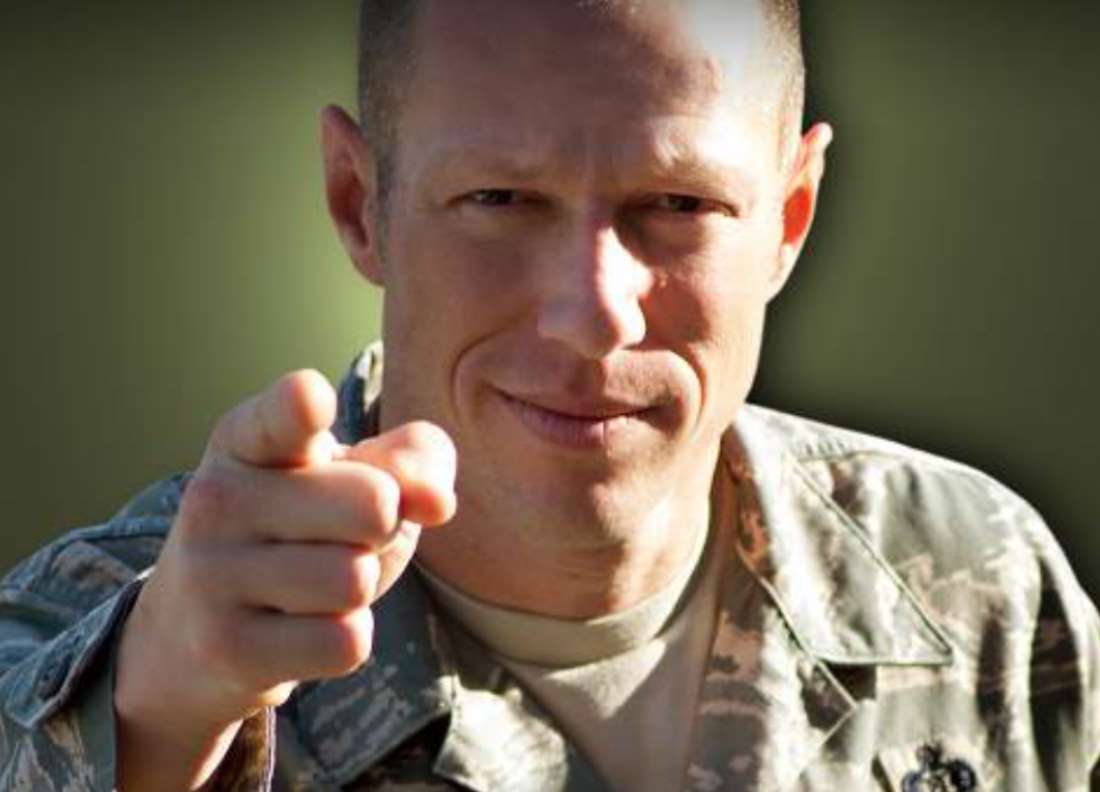 Survival
Years 4-13
Social Science, Technology, Science
A new programme for 2018 focusing on surviving after adisaster when power and communications are lost and families have to return to basics.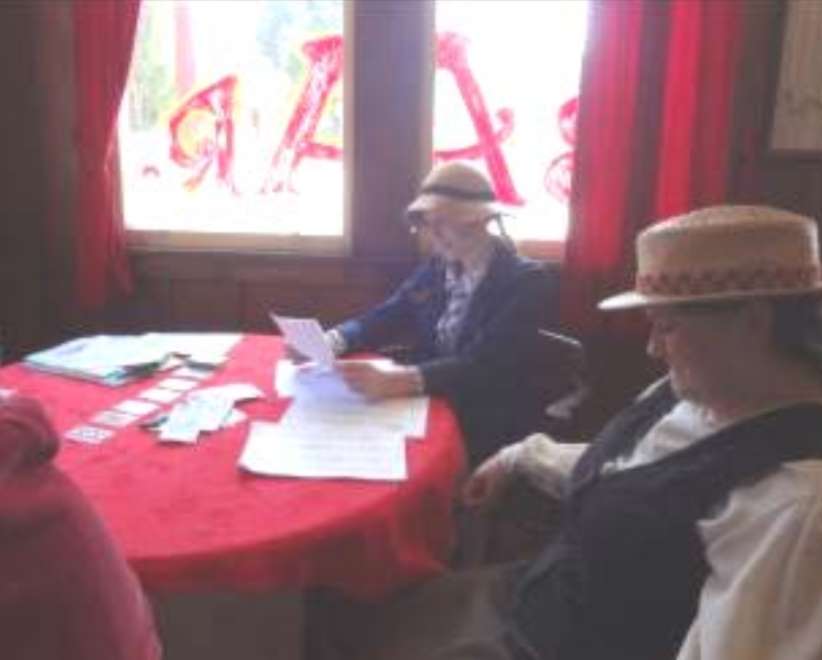 The Impact of the Gold Rushes
Years 9-13
Social Studies, Economics, History, Geography
Using and interpreting historical documents required in all tasks. Looking at life in the late 1800's, this programme covers 3 aspects of historical significance on the West Coast. (1) Speech making in the streets of Shantytown either advocating or opposing a significant political view of the time. E.g. Suffragettes, Depression, Racism. (2) Creating a viable business plan to present to an investor. (3) Supply and Demand of this era.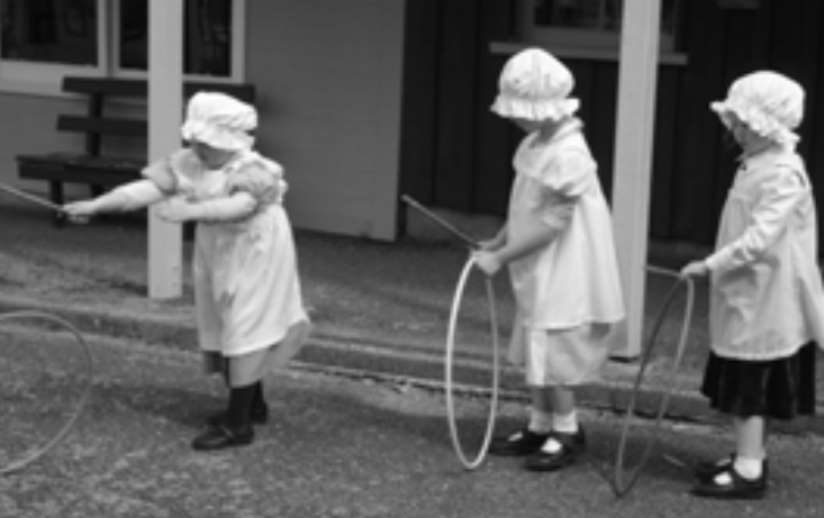 Toys & Games of the Past
Years 1-4
Social Science, Arts & Drama, Technology, English, Physical Education
Hands-on day designed to give students an insight into games and toys throughout history including picnic, parlour and playground games. Language skills are used with rhymes and group games.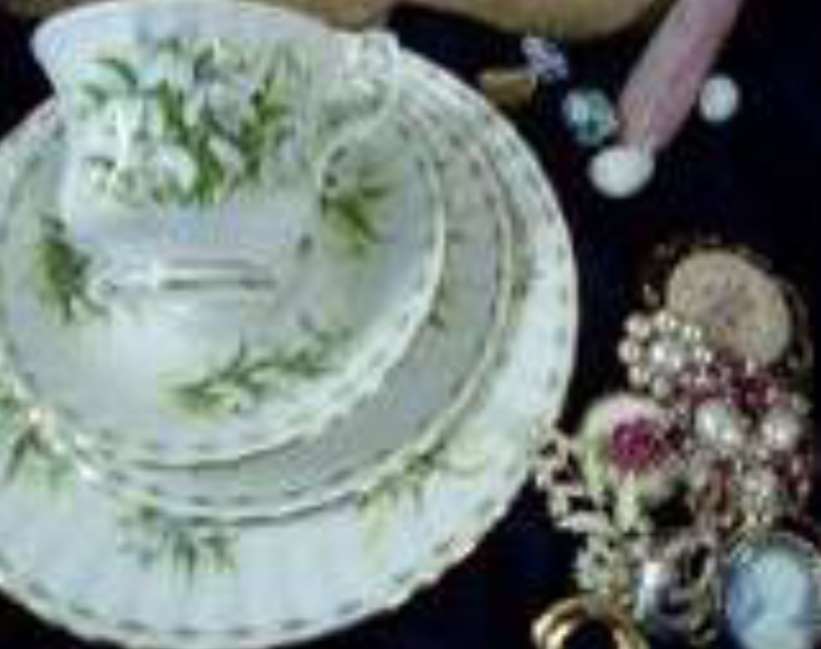 Treasures
Years 1-3
Social Science, English, Science
Language skills and vocabulary, life in the past, customs and traditionsLook into Grandma's Treasure Chest, learn about the items it contains and what these artefacts can tell us about the past. Explore Shantytown's buildings to identify other treasures of this era and define what is, and what makes things treasures.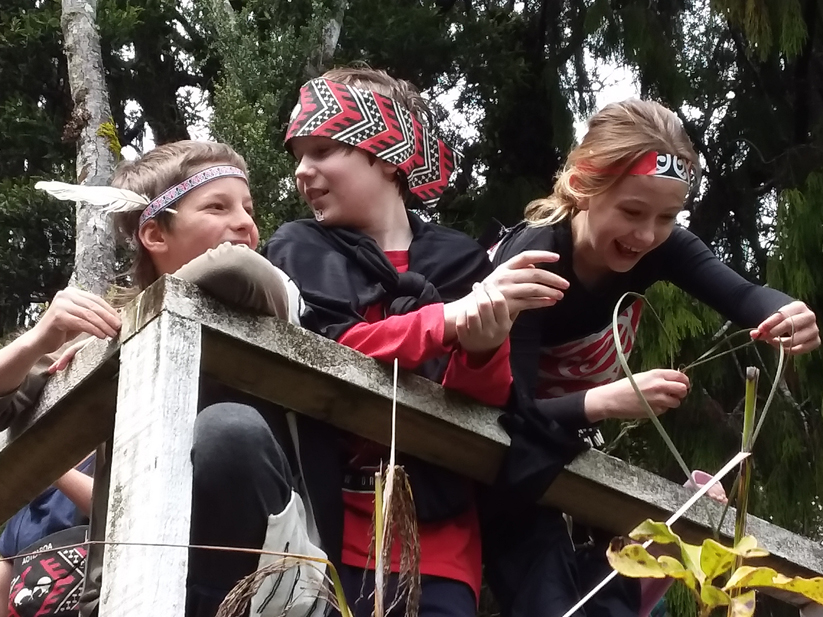 Tuia 250
Years 1-8 Social Science, English & Drama
During this programme students board the Endeavour and recreate 'travel' from Plymouth to what will eventually become New Zealand.  From an English perspective the students will observe the native people and prepare to meet them. During the afternoon, English clothes and roles are exchanged for Maori, and as Maori, students will watch the 'tall waka' approach and prepare to encounter whom ever comes ashore.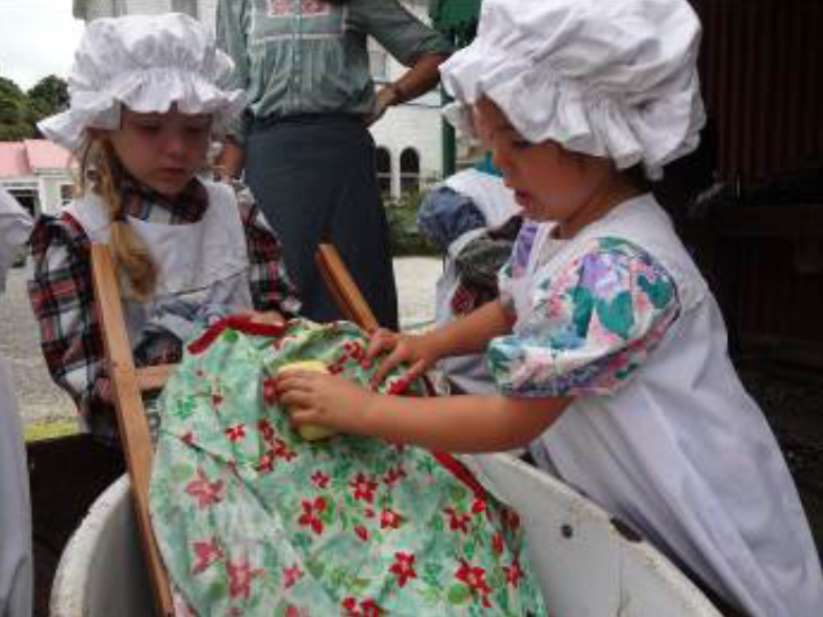 Victorian Childhood
Years 1-6 Social Science, Arts & Drama, Technology
A selection of short experiences designed to give a snapshot of the lives of children both rich and poor in the late 1800's. This day has a mix of Victorian classroom, playground games and chores with mother.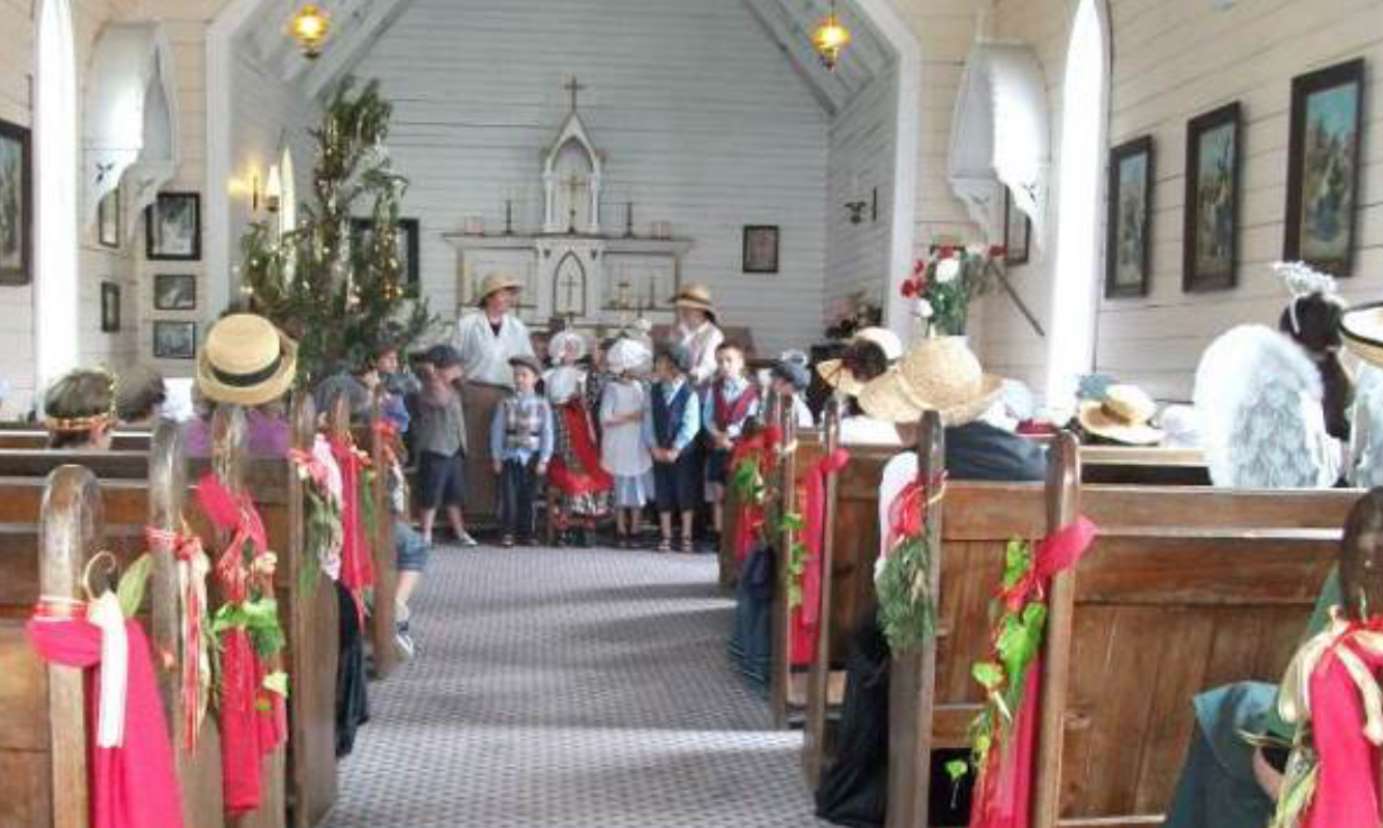 Victorian Christmas
Years 1-8
Social Science, Arts & Crafts. Customs and traditions, festivals and celebrations, life in the past and handcrafts.
An experience that will be remembered forever! Students make traditional decorations, act out the nativity story, may have a special Christingle ceremony from times past and sing Christmas carols in the Shantytown church. To finish the day, students participate in typical Boxing Day games that were common to the era and climate of the Southern Hemisphere.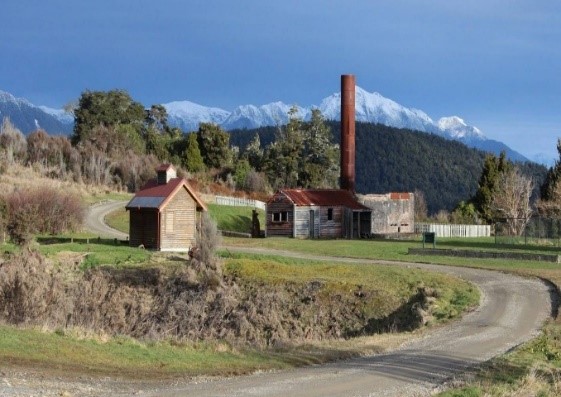 Waiuta
Years 4-13
Social Science, Science, Health and PE
Experience an abandoned town and learn its history. The day includes an orienteering course around the town to learn about the history of Waiuta and a tour of the Prohibition Mill and Shaft. Key ideas include the impact of natural resources on West Coast communities, places, and people, and how people impact places.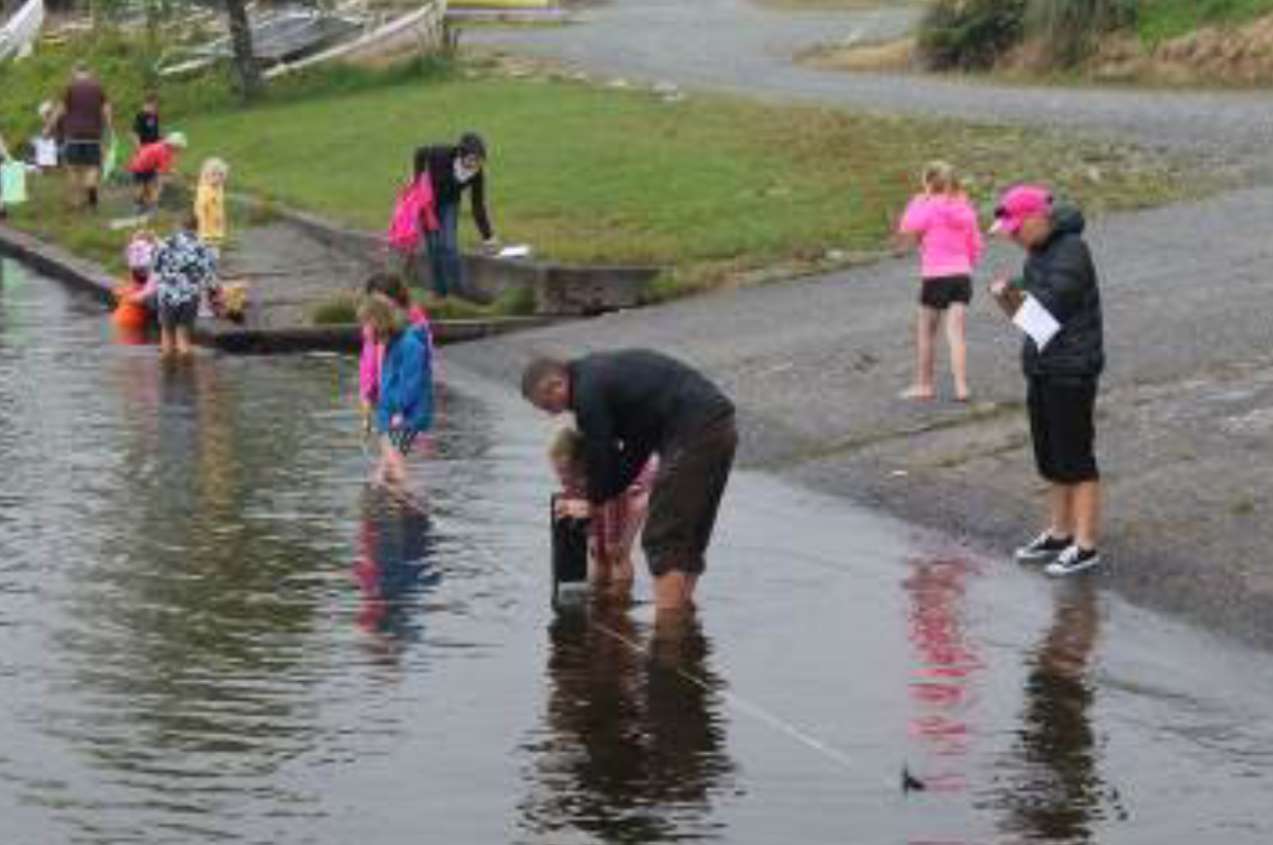 Water
Years 3-8
Science, Social Science, Technology
This is a hands-on day with a look at water and how it shapes the land around us. How water was needed for industry and its impact on the environment. This day could include building dams, creating a stepping stone path across our creek or constructing a simple water wheel.We can also offer a programme investigating water, conservation and the environment. Gumboots will be essential!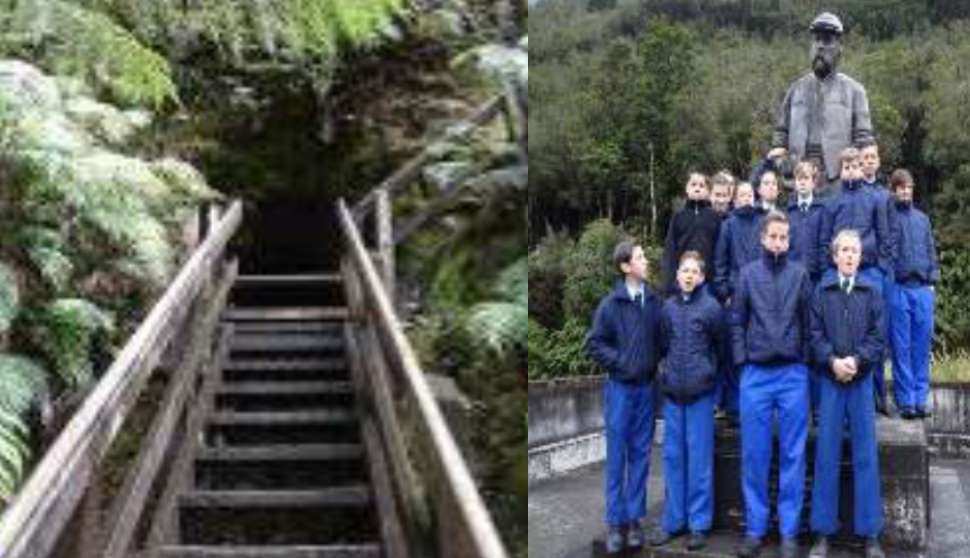 Off Site Programmes
Years 1-13
If you are having a camp and would like us to join you, give us a call! If you plan to visit Brunner Mine Site, Denniston, the tunnels at Woods Creek or the historic Kumara Township, then we can help you.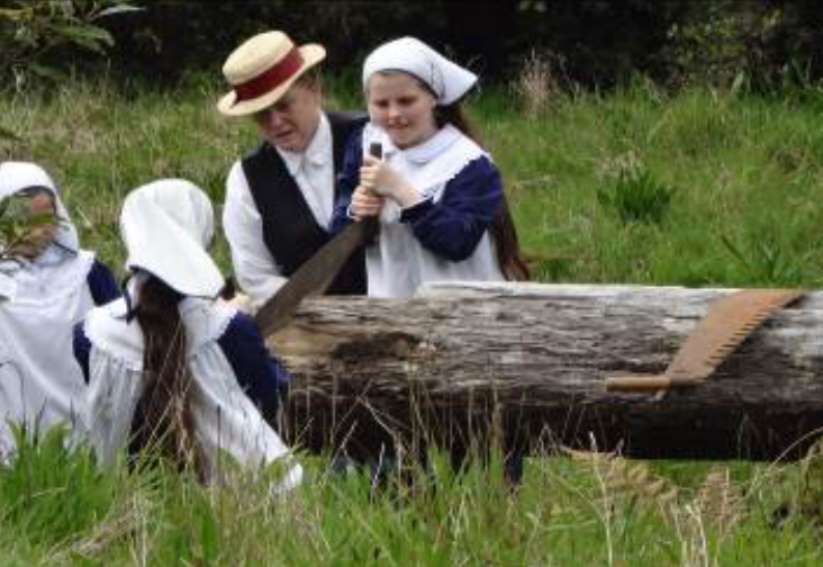 We come to you!
Our staff can now visit your school to assist with topic areas you may be covering during the year. So long as we bring a programme which cannot be conventionally taught in the classroom, the opportunity is open. Give us a call to see how we can help!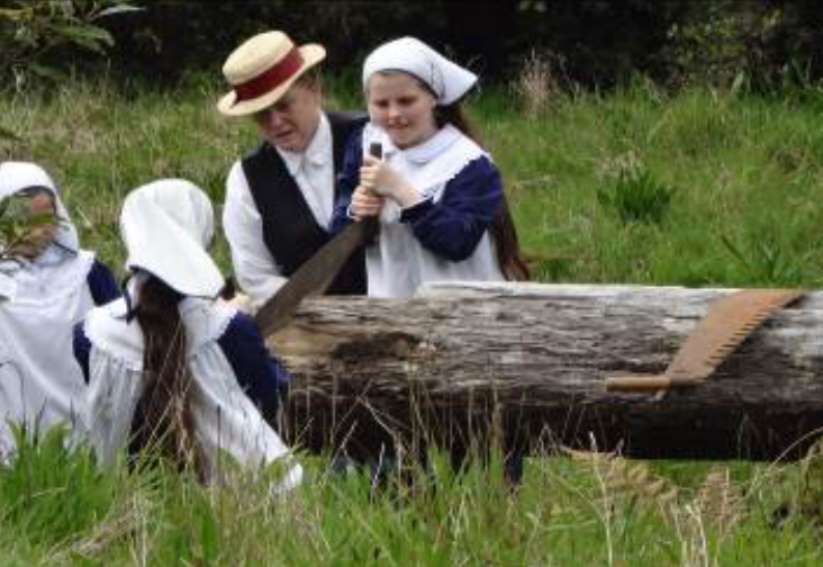 A Programme Tailor Made For You!
Years 1-13
Elements can be taken from any of our existing programmes and mixed. This will provide experiences specifically adapted to your classneeds. Or tell us what you are studying and we will design a programme especially for your students.