More information on our trains
Historic Bush Tramway
Shantytown's steam collection has a special and unique place in New Zealand's pioneering history. Different to other rail heritage collections, it reflects locomotives from industrial activity, particularly the type and scale of the native forest bush tramway.

Collectively the features are part of an impressive steam line up at Shantytown, including the working 19th century locomotives 'Kaitangata' and 'L509' that now haul passenger carriages on the town's Infant's Creek Tramway; a Tangye stationary steam engine that runs via an electric slave motor at the town's interpreted sawmill. In addition there are several other rail transport features including an A&G Price (Thames, NZ) diesel shunting locomotive in full running order, a Nattrass rail tractor, two Dispatch rail tractors and a three-wheeled petrol driven jigger.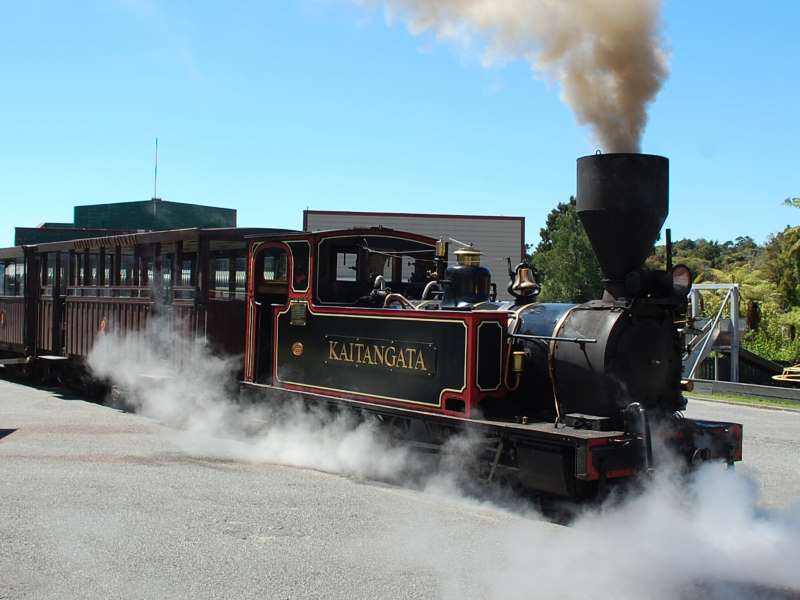 KAITANGATA
Sharp Stewart & Co. Glasgow, Scotland. Makers # 4270 built 1896. 22 ton, 10.5 x 18 cylinders, 160lb BP, 36 inch wheels TE 7000lb.
The main stay of the railway at Shantytown since its opening in 1972 has been the 'Improved F-Class Kaitangata'. This engine is based on the N.Z.R. (New Zealand Railways) 'F' class, and was built for the Kaitangata Coal & Railway Co. to work the 8 kilometre line from the coal mine at Kaitangata to the N.Z.R. exchange sidings at Stirling.
The coal company and railway were taken over by the State Mines Department in the 1950's with the locomotive continuing to operate the railway until the mine closed in 1969. In February 1971 the locomotive was donated to Shantytown.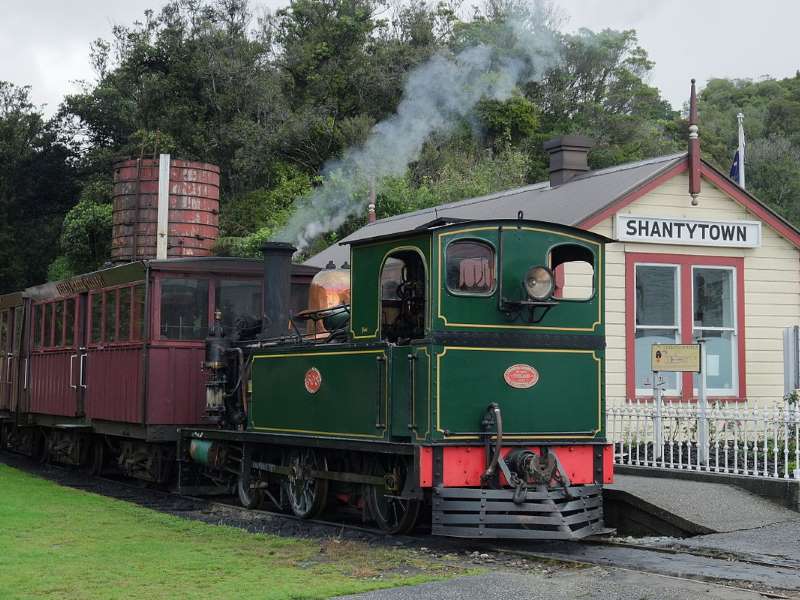 L508
Avonside Engine Company, Bristol, England. Makers # 1206/77 built 1877, 20 ton, 10.5 x 18 inch cylinders, 160lb BP,36 inch wheels TE 7000 lb.
This L class is one of 10 built by Avonside Engine Company for the New Zealand Railways . Subsequently sold to the Public Works Department in 1901 and renumbered 508, the locomotive worked on various construction projects in the North Island between 1903 and 1931.
In 1946 the 508 was sold to the Portland Cement Co. in Whangarei and kept in service until 1964.
In 1974 it was purchased by the Tauranga Historic Village where it worked for a further 14 years until the demise of the museum. It was then purchased by Shantytown with the assistance of a 'Lottery – Environment & Heritage' grant, and after an extensive overhaul returned to work in 2002.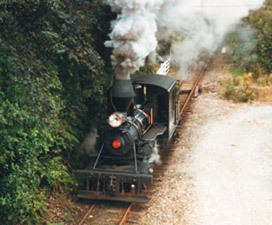 Climax
Makers # 1203 built 1912 . 20 ton, 9×12 cylinders, 120 lb BP. 30 inch wheels T E 6000lb.
Climax 1203, built in Pennsylvania in 1912, is one of exceptional international heritage significance as one of the best preserved examples of 25 Climaxes remaining worldwide. Following years in the North Island's logging industry, the Climax completed it's working life on Shantytown's Infant's Creek railway.
Built for the Potate Timber Co. of Matapuna near Taumarunui and assembled in the NZ Railways Petone workshops, it was sold a few years later to Pukaweka Sawmills Limited at Mananui. After purchase it continued to work for Ellis & Burnand, owners of several sawmills in the central North Island. During the 1940's it was shifted to E & B's Mangapahei mill, where it was once again worked before moving on to their Ongarue operation. It finally finished work as a yard shunter in 1962.
It was purchased for preservation in the mid 1960's, and subsequently moved south to the site of the proposed Shantytown Historic Attraction in 1969. The intention, after considerable restoration, being to operate the Loco as part of the attraction.
This ambition came to fruition when the loco was officially commissioned for work on the Shantytown railway in January of 1980.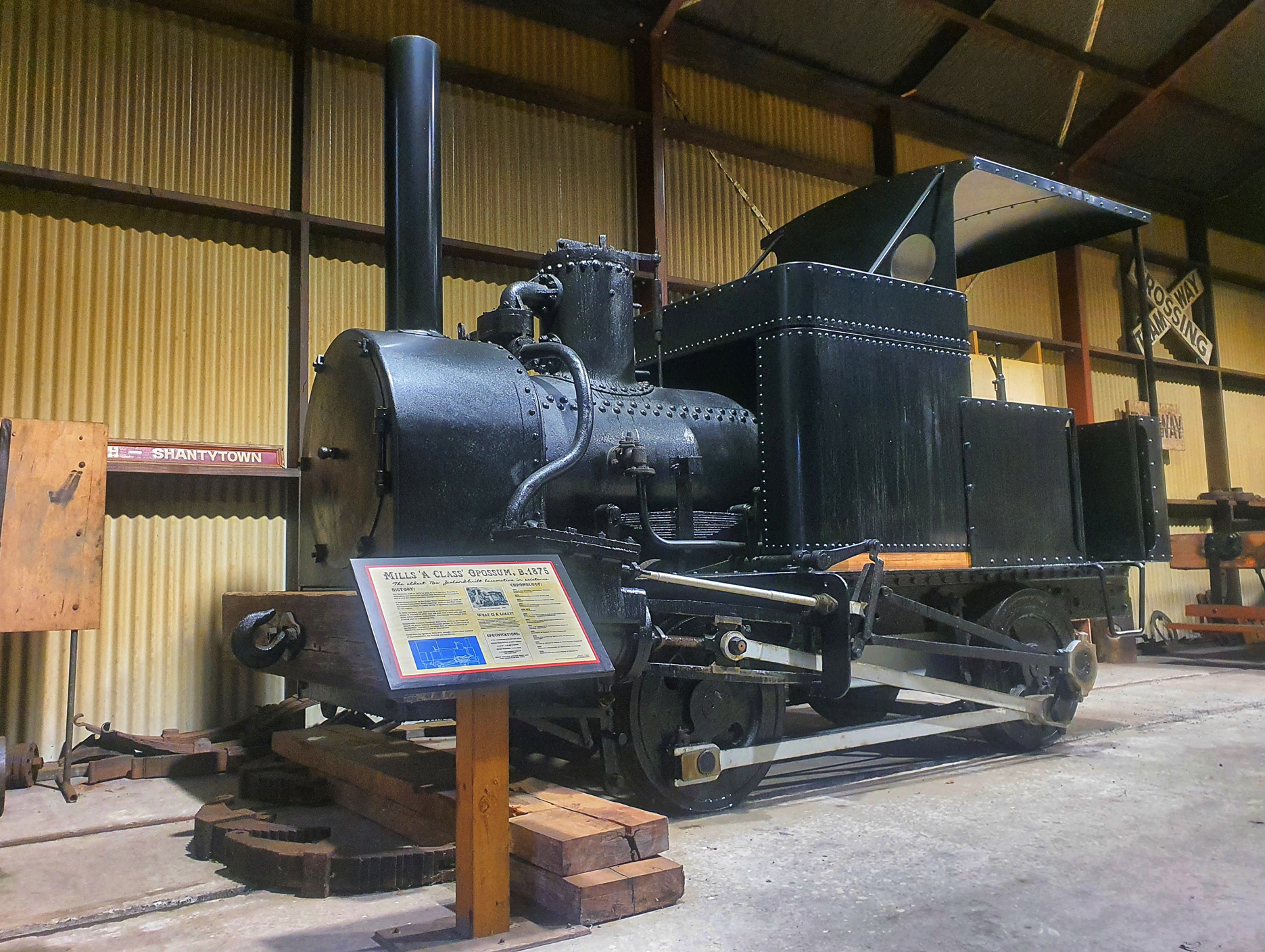 The Opossum
The Opossum, (1875) was among the earliest New Zealand-built locomotives and is now the oldest complete example surviving. This hardy loco worked in the Grey District for three quarters of a century on the development of Greymouth's harbour, constructing railway lines and in sawmills.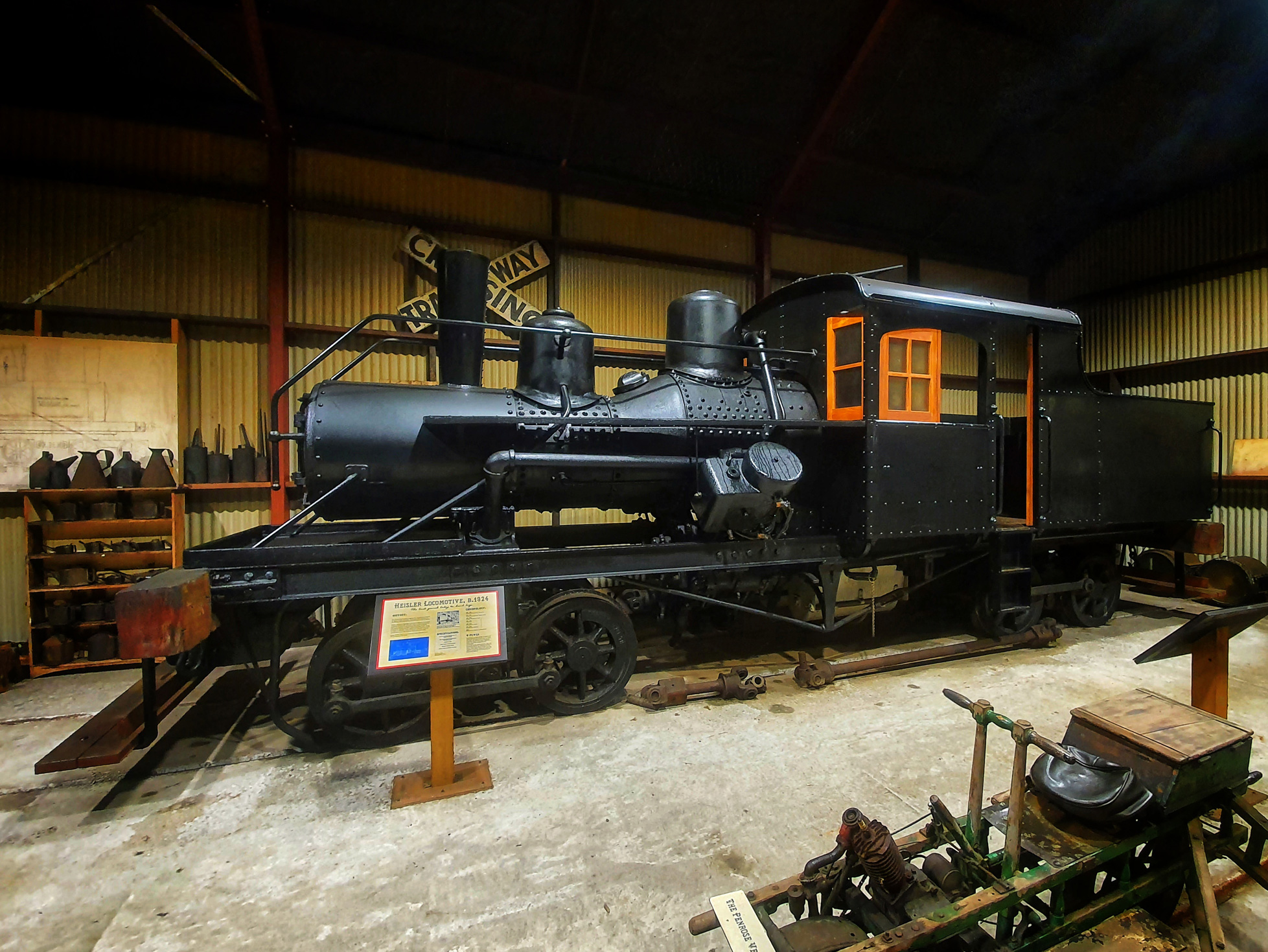 Heisler
Heisler No. 1494, a U.S. – built 1924 geared locomotive is one of few survivors of the hundreds of locomotives that ran on bush trams during the native logging era in New Zealand.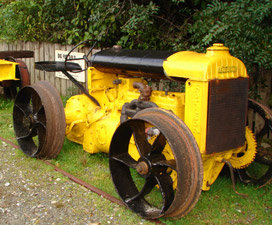 Natrass
Nattrass Rail Tractors Ltd. Wellington developed by Howard Nattrass, a car sales man and inventor.
In November 1924 Nattrass was granted patent # 53442 for his rail tractors and a company, Rail Tractors Ltd was registered as a private company.The Fordson farm tractor engine and transmission was adopted as the power source which demonstrated a basic engineering precision, apparently simple, yet with a high degree of technical excellence. The Nattrass was a simple, lightweight machine, available at an affordable price which allowed the sawmillers to expand their operations into areas previously inaccessible with horse teams.
As a prolific inventor Nattrass held a number of patents additional to the rail tractor, including an electric car jack, a rotating viewing screen for ships, and a rotary car engine, he was also well respected in motor racing circles in the Auckland area.
The Rail Tractors provide evidence of the use of the "new" 20th century internal combustion tractors for use in situation often at the extreme limit of railway technology. A purely functional design, evolved from backblocks' ingenuity innovative design, construction, craftsmanship and use of materials. The Nattrass tractor at Shantytown is possibly the only complete survivor.