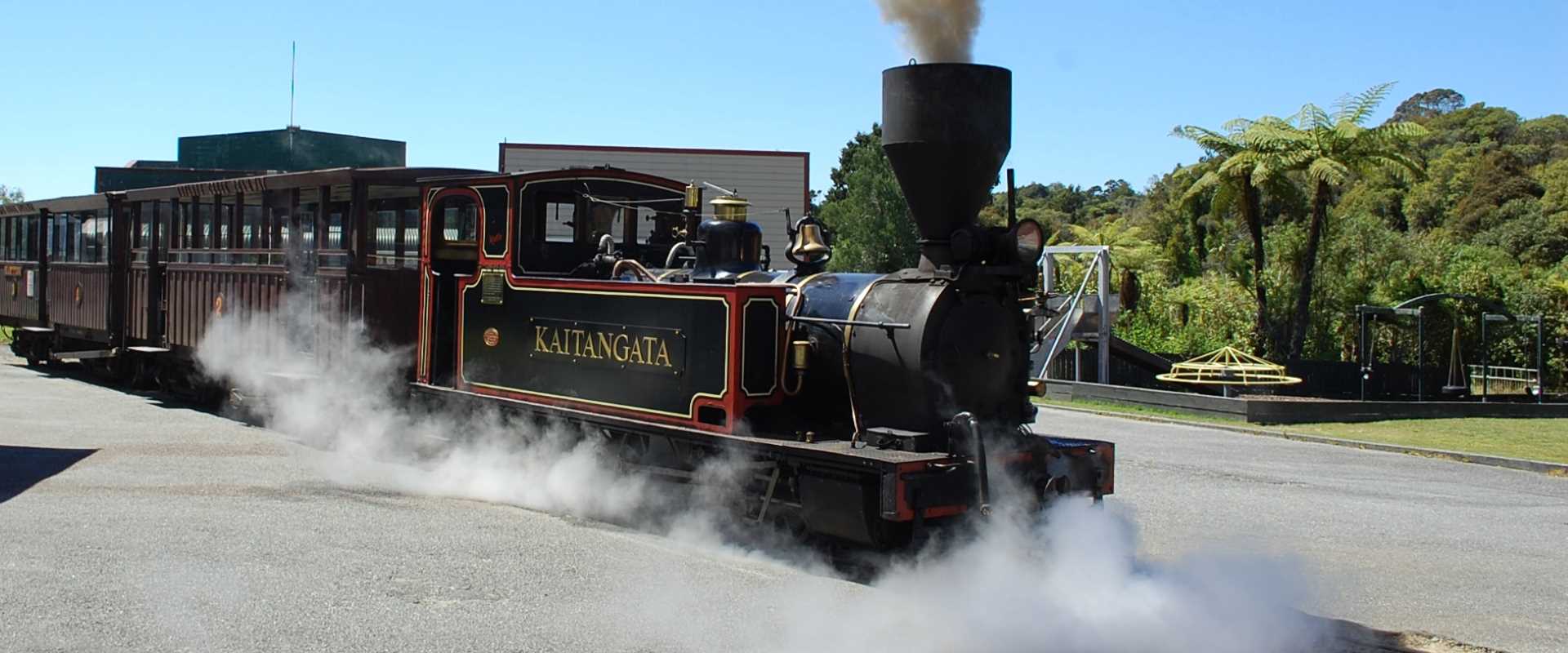 Due to Covid-19 measures, our legendary +60 year old Diesel Shunting Locomotive will be solely operating the regular passenger service.
All tickets to Shantytown include a ride on one of our vintage steam or diesel trains. Our first train departs from the railway station at 11:00am and then at regular intervals throughout the day until 2pm. 
On either the 1877 L-Class or 1896 improved F-Class Kaitangata , you will take a short trip through lush native rain forest along the Infants Creek Tram line which follows an original sawmill tram track of the 1800's. The 1.5 km track travels to a photo stop at the end of the line, where you will find information about saw-milling in the area and maybe see a few weka – a native NZ flightless bird.
On the return trip your Train will stop at the Infants Creek Sawmill where you will disembark and take a short walk to our gold claim and sluice area. The mighty sluice gun is fired up four times per day. You'll watch this giant water cannon blast gold bearing gravel from the cliff face, then follow the water races to the gold claim where our gold mining team will tutor you to find your own gold! When you have panned your gold (guaranteed a strike) another short bush clad walk will have you back in the heart of the Town. More details on our trains…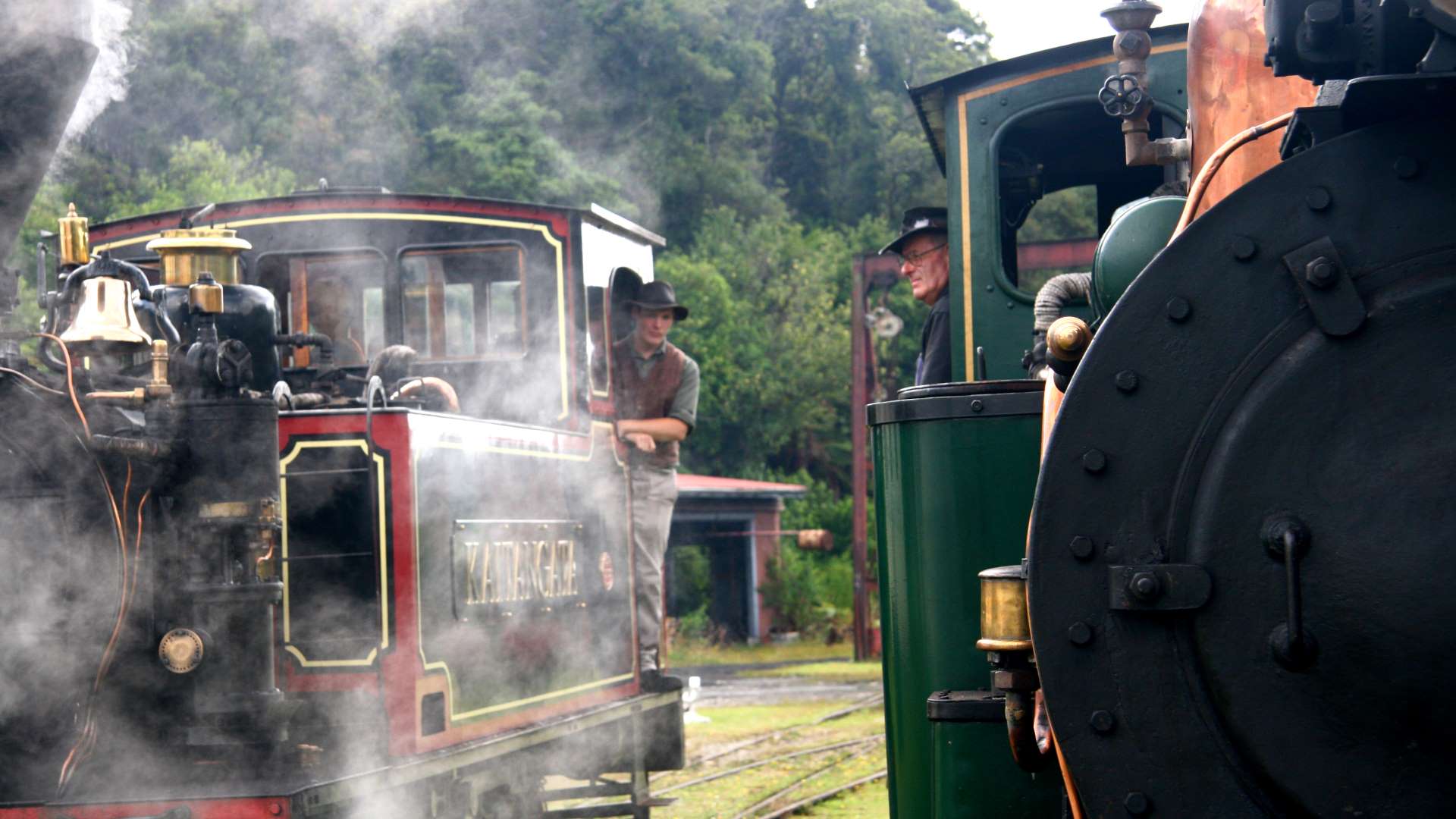 Partnership with Tai Poutini
Shantytown in partnership with Tai Poutini Polytechnic offers a Certificate in Steam Powered Vehicles (we call it the Steam School).